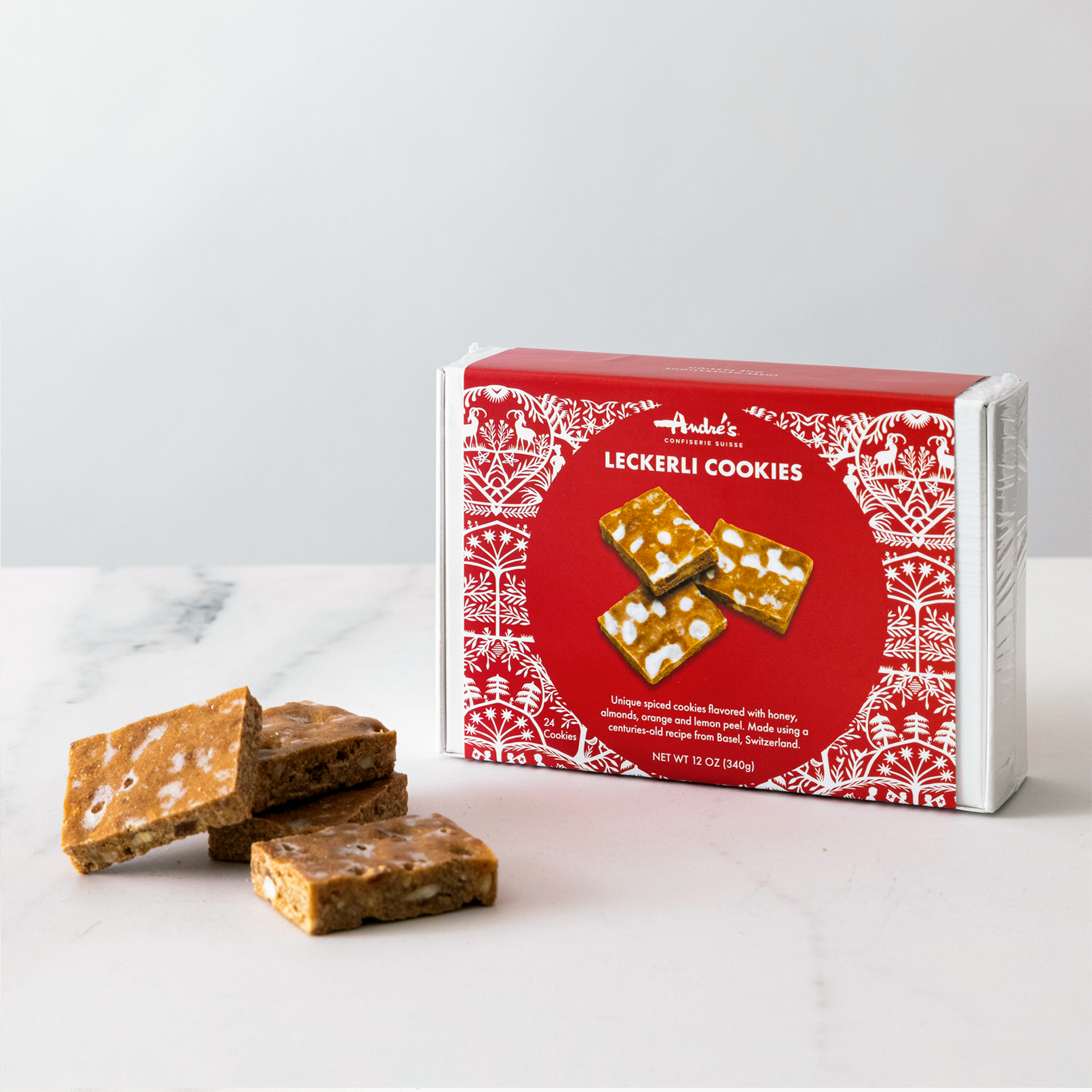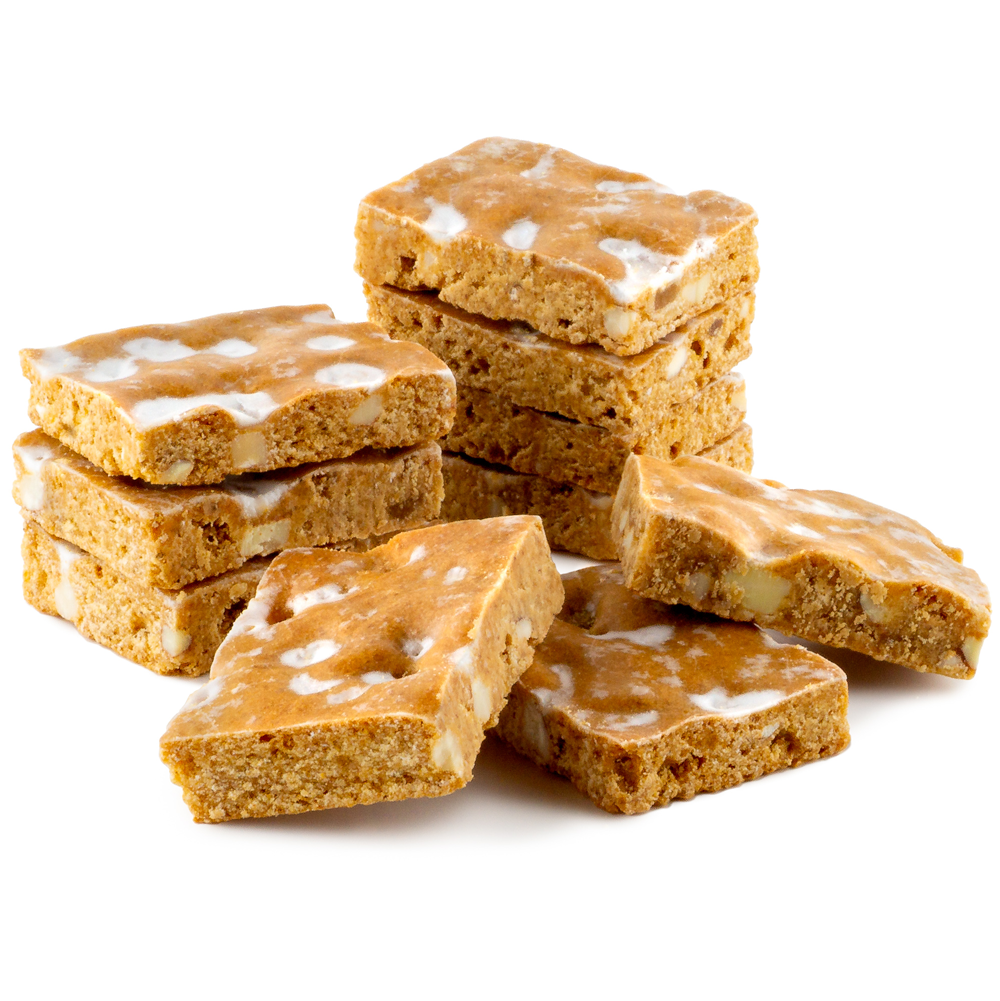 Chock full of almonds, honey, spices & orange and lemon peels, Basler leckerli (translation: treats from Basel, Switzerland) are like a distant Swiss cousin to lebkuchen, so it's no wonder that we're quite obsessed with these addictive, deliciously chewy cookies.

We were delighted to discover that Andre's Confiserie Suisse (of Kansas City, MO) has been making Swiss leckerli cookies from a centuries-old recipe from Basel ever since the current proprietor's grandfather immigrated to the U.S. in 1955. Andre's leckerli is truly authentic, and as good as the best we've had in our extensive travels throughout Switzerland.

If you're a fan of Läckerli Huus in Switzerland, you will surely enjoy these Basler läckerli.

Baked with only the highest quality ingredients (they even candy their own peels!) and without preservatives.

Available in a 12oz box (with 24 pieces). 

Storage Notes from Andre's: The nature of the product is dependent on the weather so in the dry, winter months, the cookies are inevitably harder. Try this tip: store the leckerli in a jar with a slice of apple overnight. The leckerli will reabsorb moisture and become softer!
Honey, wheat flour, sugar, almonds, orange peel, lemon peel, Kirsch (a fruit brandy made from cherries), spices, baking soda, baker's ammonia.
Finally found Basel Leckerlee!
I have loved Baseler Leckerlee since my family in Basel would send it to us for Christmas (back in the 1960's! I've searched for recipes and sources for it for years, and so I was thrilled to see it on the agenda this year! Thank you. It is much as I remembered it!
Excellent
I was born in Basel Switzerland,
The 'Basler Leckerli' I ordered are very good.
They don't last, every body eats more than you would expect. ( if you order, make sure to get double then what you think is enough.)
Childhood memories come right back.
Excellent.
Thank you.
Irresistable
Very, very tasty! Over a weekend of intense studying for accounting mid-term exams, I happily ate my way through half the box. I recommend these highly to those who enjoy spicy, rich treats.
Yes, please!
Ordered multiple boxes after reading reviews which compared these cookies to the genuine Basel produced kind. My wife has spent a portion of her junior year at Denison College in Basel back in the early 1970's. She was pleased with these cookies. And I was pleased that she was pleased.