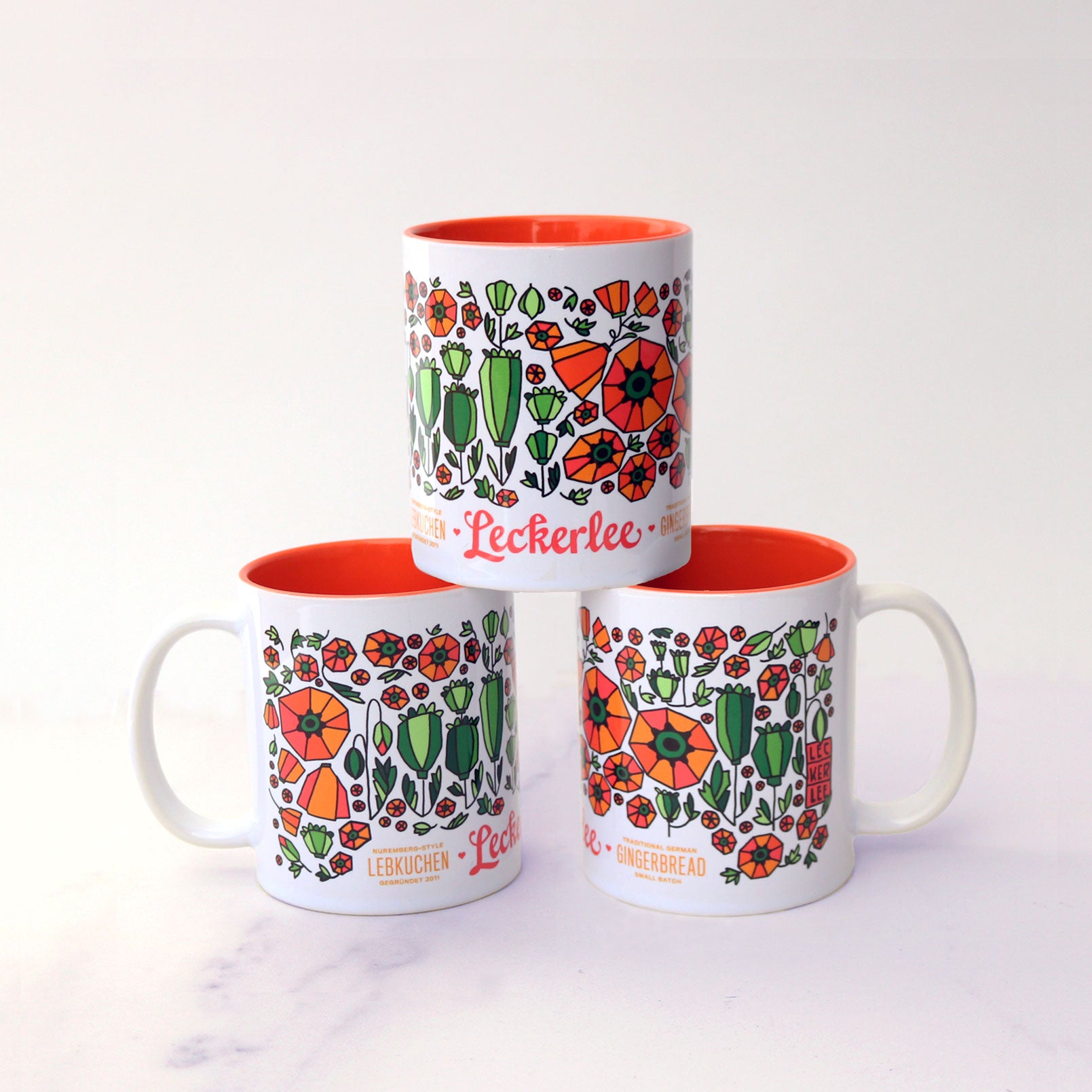 Enjoy your lebkuchen with tea or coffee in our new 11oz mug featuring the colorful poppy design from our Blumen tin. 
Dishwasher and microwave safe.
Absolutely Lovely!
A perfect size coffee mug to accompany your lebkuchen.
The lively, unique & detailed pattern brightens one's mood, brings a smile and is interesting to look at.
Microwave safe.
I was waiting for a special Leckerlee mug to add to my collection. This one fits the bill perfectly and is a great addition. I highly recommend it.
It's even better in person than in the photos.
Blumen Mug is sooooo CUTE!
Every time I enjoy coffee in that cute orange flowery mug, I think about your tasty lebkuchen. I can't wait to get some more this Holiday Season!