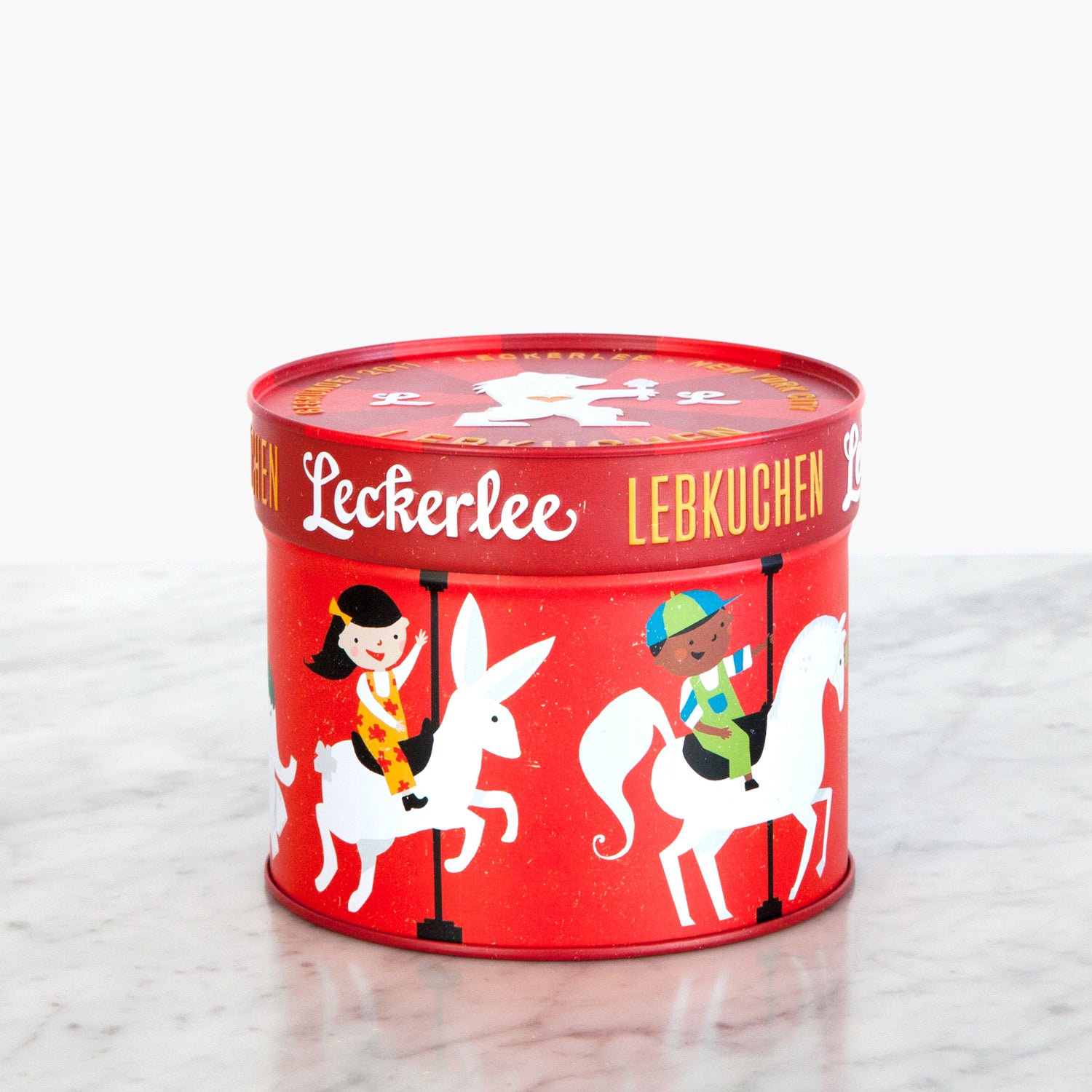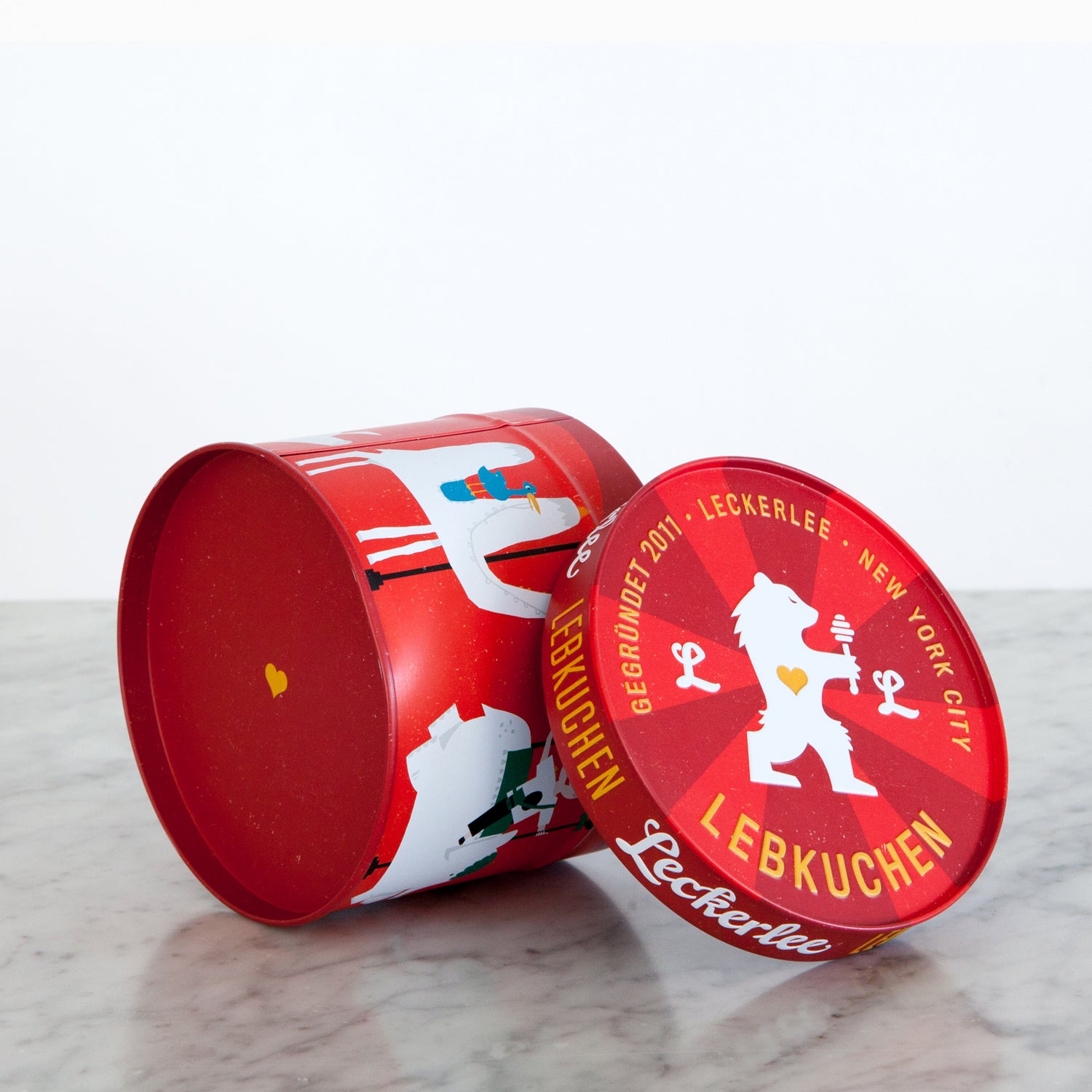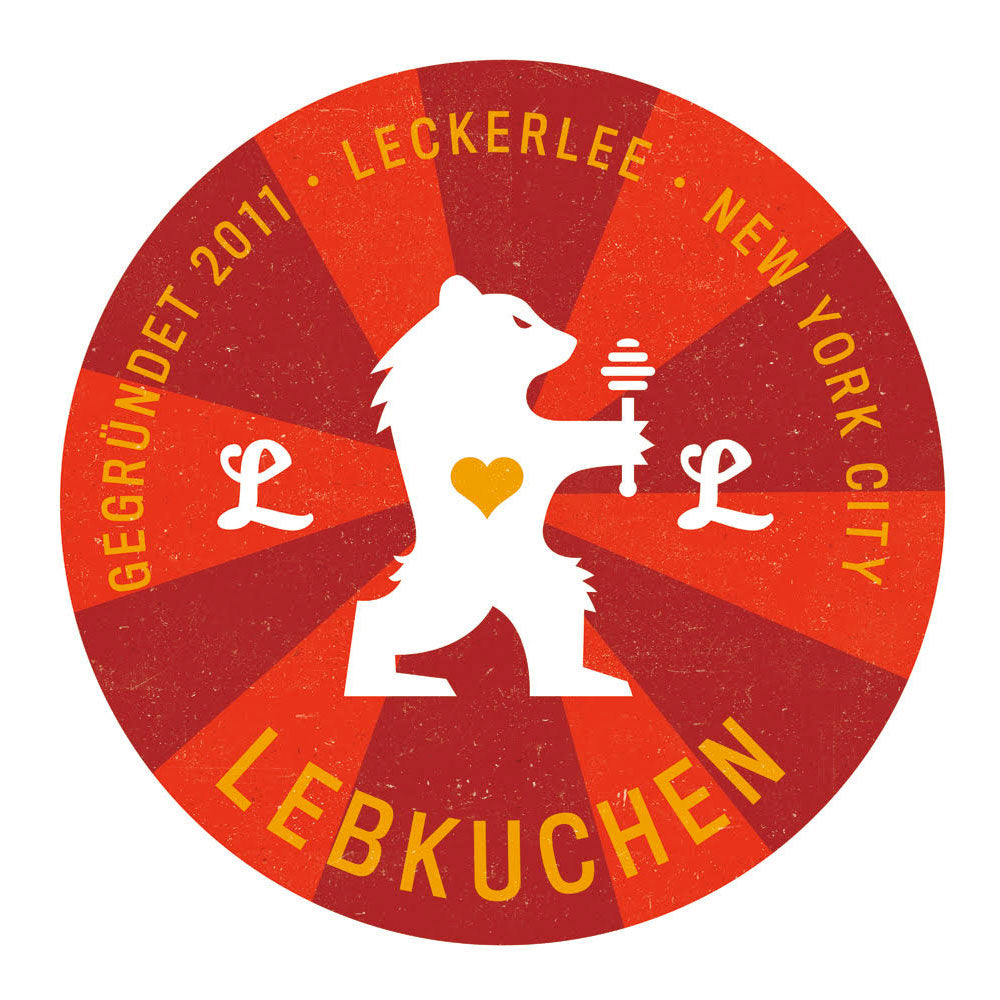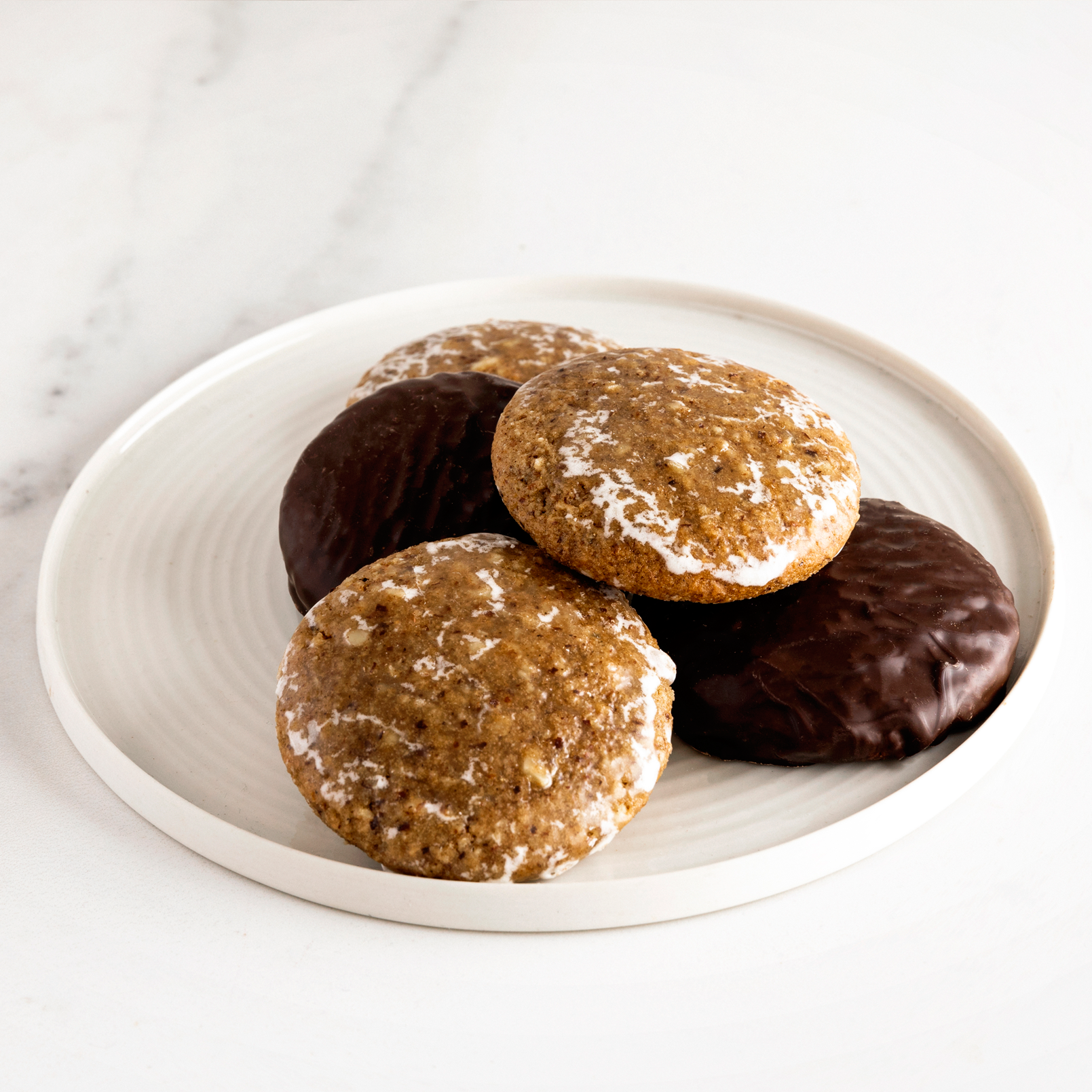 This clever design pivots around a playful merry-go-round of children riding a magical array of animals, complete with a lid reminiscent of a decorated carousel top. There's no bad angle; no matter where you look, everyone's wearing a smile.
Contains 7 Nuremberg mini lebkuchen (6 minis if you order all Chocolate), in your choice of Assorted (our most popular option), Classic, or Chocolate flavors. Assorted contains 4 Classic and 3 Chocolate minis. Net weight 9.5 oz.
Our tins are heavyweight and carefully embossed, imparting a high level of finish that feels distinctly from another era. Measures 4.63" in diameter & 3.8" high.
Almonds (blanched almond flour, almonds), dark chocolate* (unsweetened chocolate, sugar, cocoa butter, soy lecithin, natural vanilla flavor), sugar, hazelnut flour, egg whites (egg whites, guar gum), flour (unbleached hard wheat flour, malted barley flour, niacin, reduced iron, thiamin mononitrate, riboflavin, folic acid), honey, citron peel, orange peel, glucose-fructose syrup, spices, water, less than 1% of: corn starch, potato starch, sea salt, citric acid, sodium bicarbonate, monocalcium phosphate, natural flavor(s). *Chocolate variety only. CONTAINS: EGG, WHEAT, ALMOND, HAZELNUT, SOY.
** Reviews below reflect only this particular tin/packaging style. To view all 1,950+ lebkuchen reviews we've received to date, click here.
most delicious cookies ever
I love Lebkuchen! they taste better than anything that masquerades as such. Worth the price. And the tins are so nice for gift-giving!
Delicious Lebkuchen
I have been buying Leckerlee lebkuchen for a few years now and they are the real thing! My mom was from Germany and she would receive packages from back home that always included lebkuchen in these beautiful tins. I can honestly say that Leckerlee lebkuchen is better than any of the lebkuchen we received from Germany (and those were pretty darn good). The rich, spice filled flavor is authentic and the cookies are always so moist. I like the simple glazed ones best because they let you really taste the yummy gingerbread like taste of the cookie. And I would be remiss if I didn't say that the tins are great too. I collect them and display them on a shelf high in my kitchen.