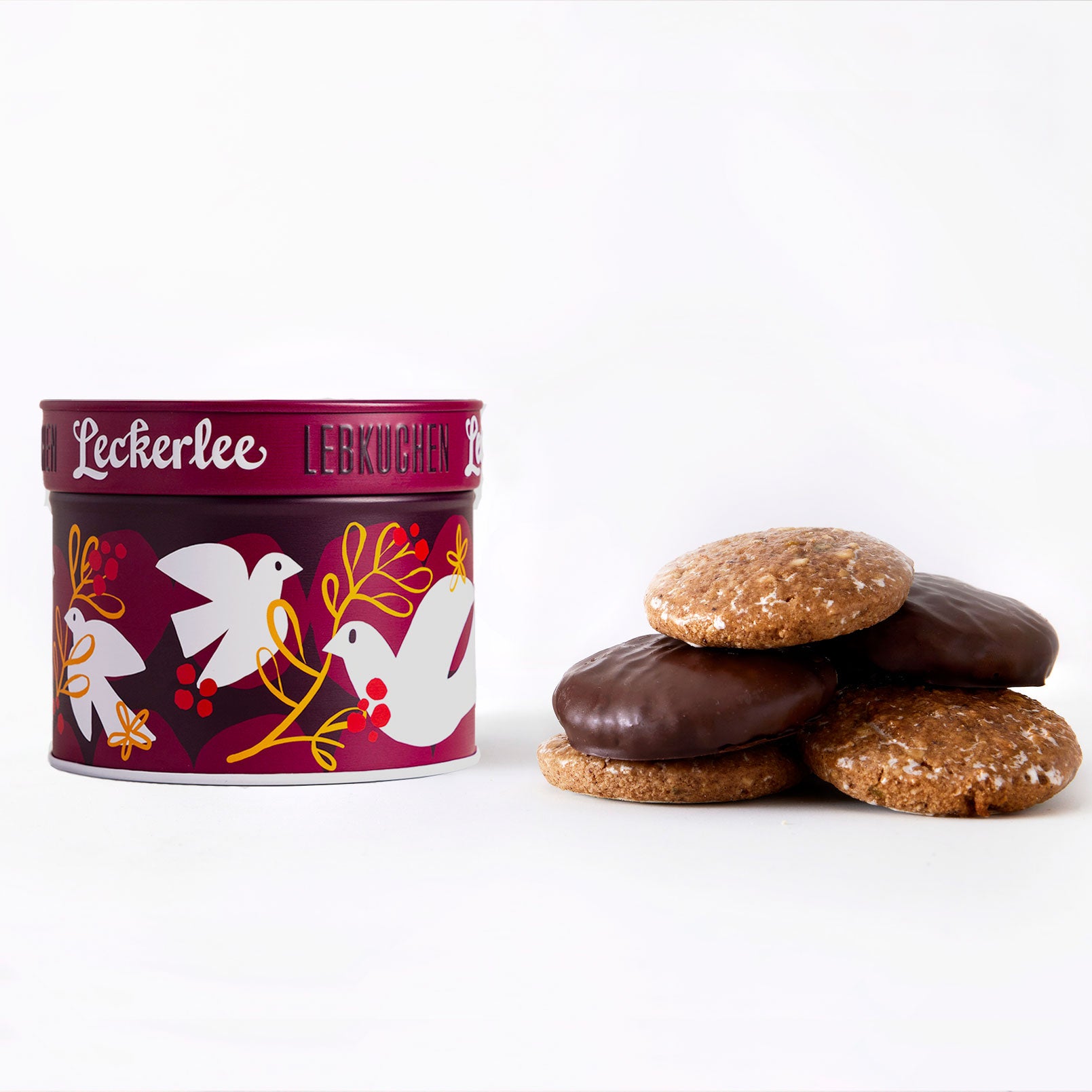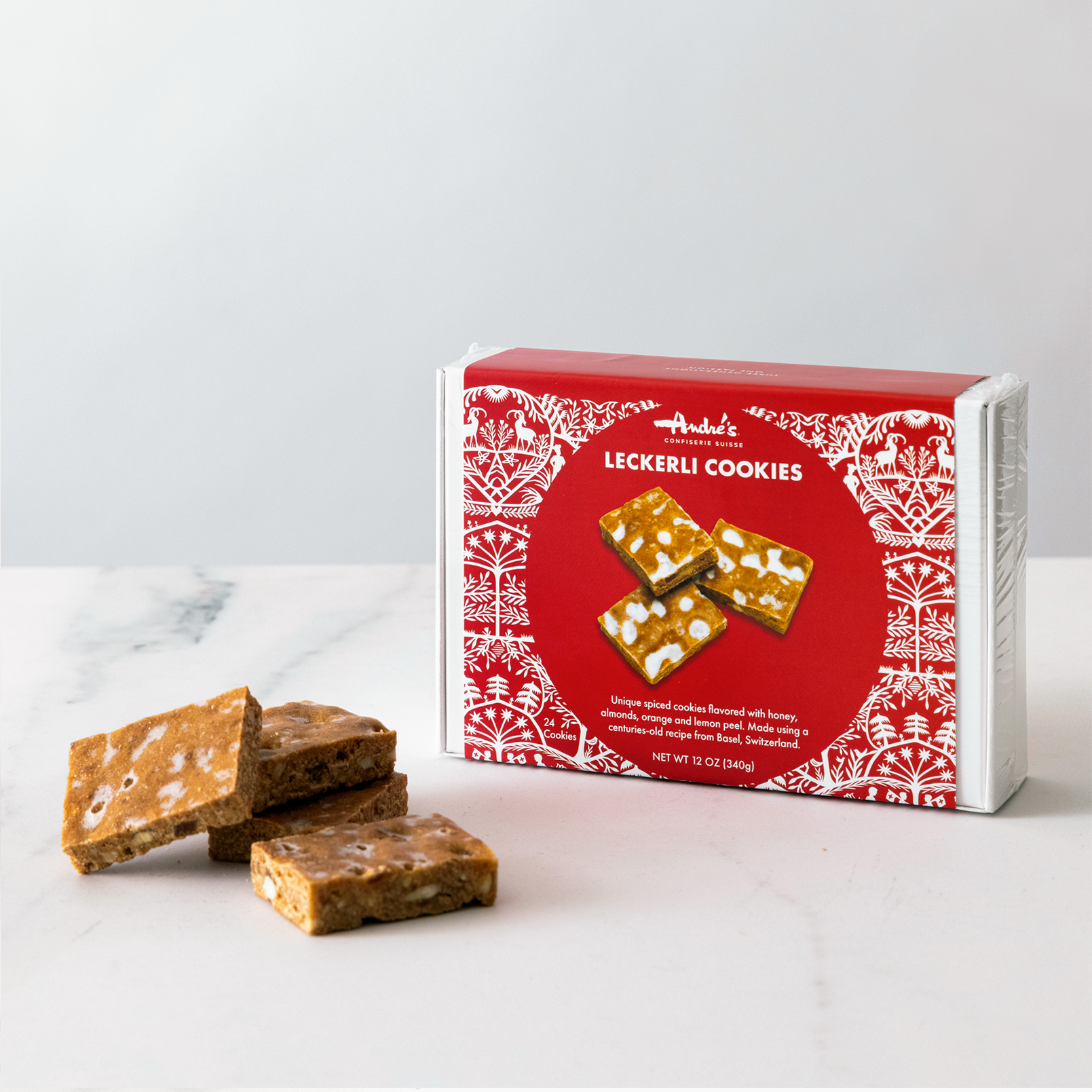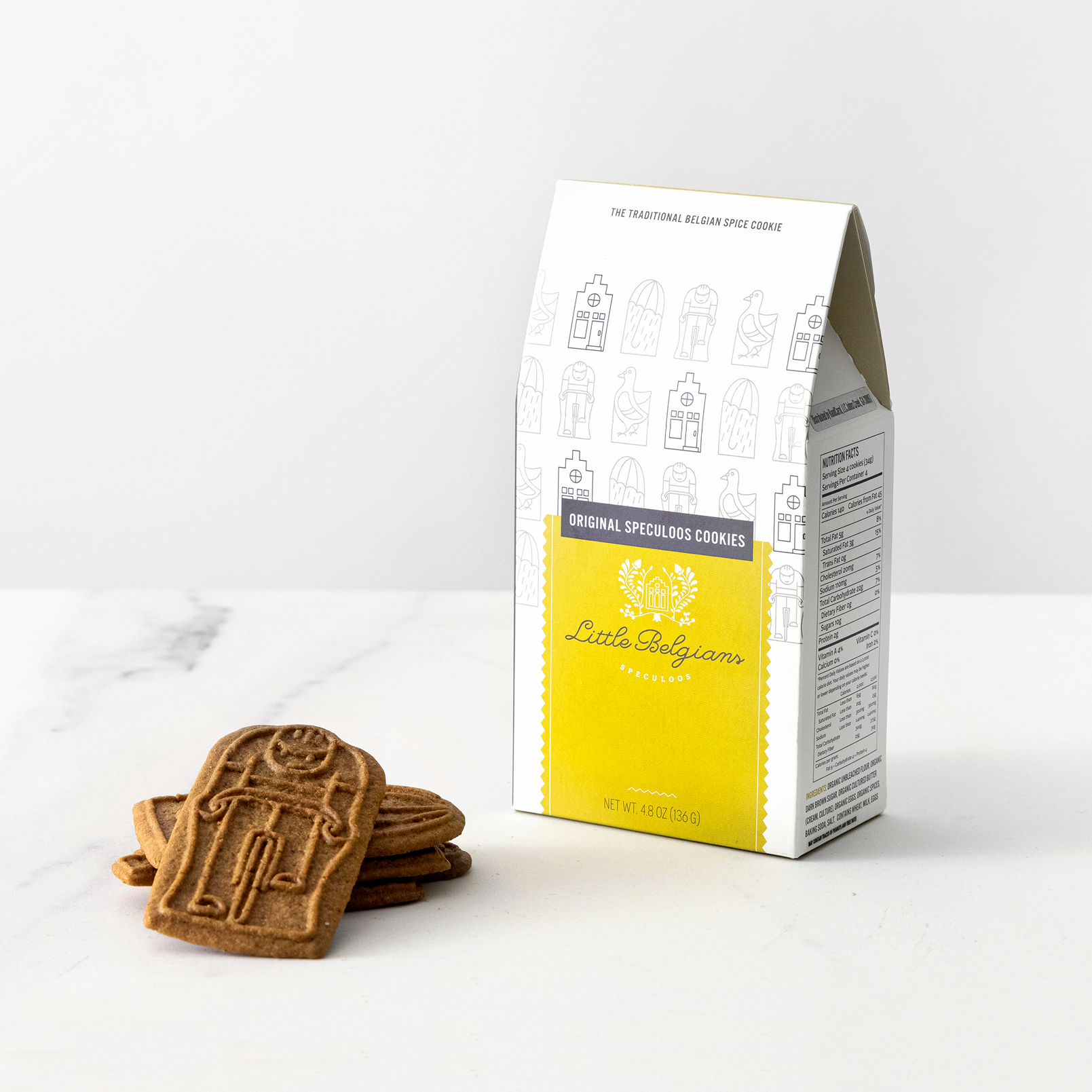 Since 2011, Leckerlee has been making authentic Nuremberg lebkuchen in the U.S. Along the way, we've discovered some other American small-batch producers of some of our favorite European treats, Basler leckerli and Belgian speculoos.
Transport yourself or a loved one or colleague back to the Old World while supporting local, U.S.-based small businesses with this elegant gift box.

Gift box measures 10" x 8" x 4" and contains one of each of the following:
Leckerlee Dove tin with Assorted Mini Lebkuchen, 9.5oz net weight
Andre's Basler Leckerli box (24pc), 12oz net weight
Little Belgians Original Speculoos gabled box (16pc), 4.8oz net weight
Honey, wheat flour, sugar, almonds, orange peel, lemon peel, Kirsch (a fruit brandy made from cherries), spices, baking soda, baker's ammonia.
Absolutely spectacular! Exquisite!
The assortment was wonderful! Every one an absolute delight. Each bite was an adventure in taste, a perfect blend of sweet and spiced flavors that danced on my tongue, leaving us craving for more.
Amazing! Absolutely addictive
Taste of Europe Box
Shared these tasty morsels with family. Reminded me of my grandmother's Lebkuken recipe (my dad's and my favorite).
Never a Christmas without Leckerlee!
My favorite Christmas indulgence!
What A Treat!
Each item was delicious - Swiss, Belgian, and German influenced confections. I'll order this again next year. Beautifully presented in a lovely box!