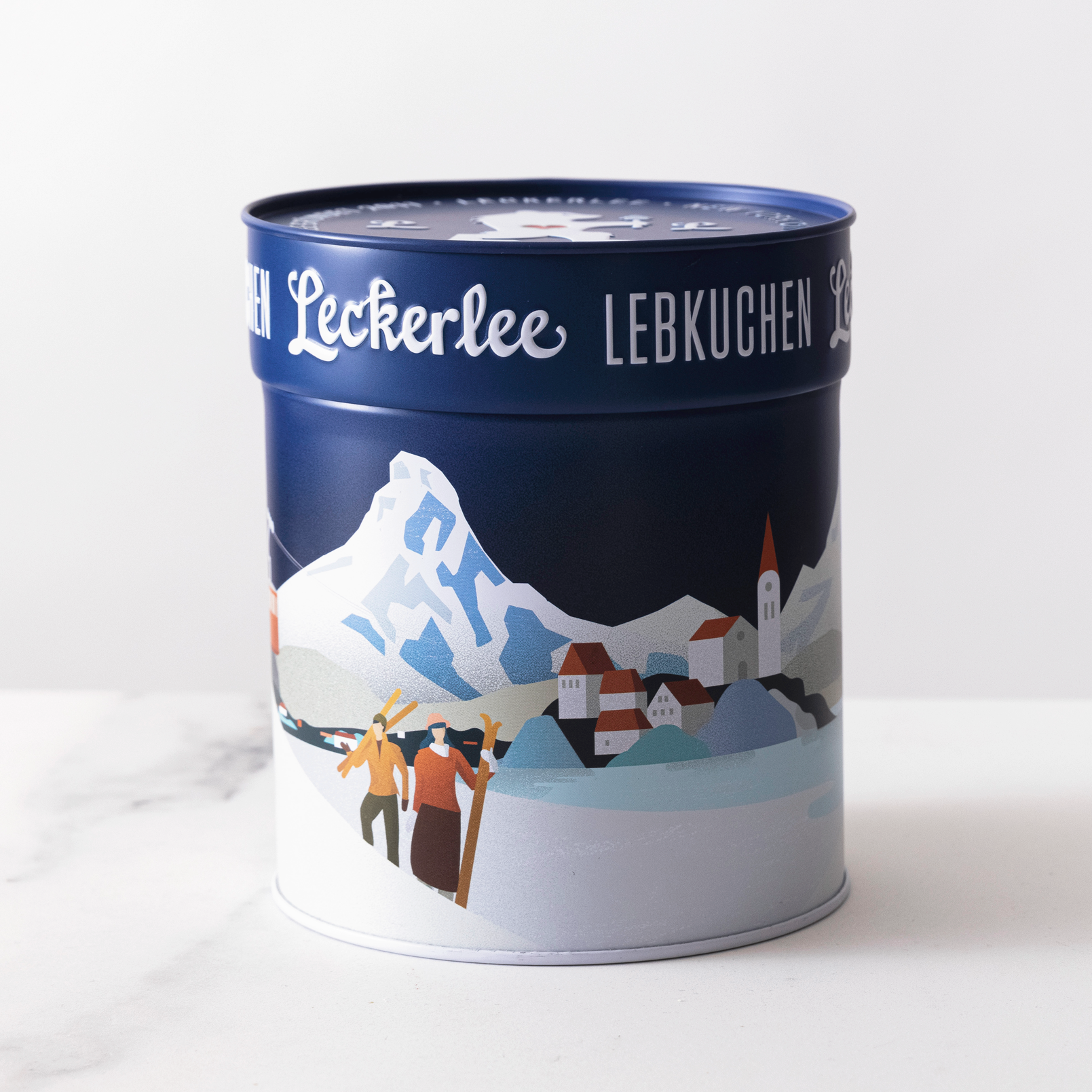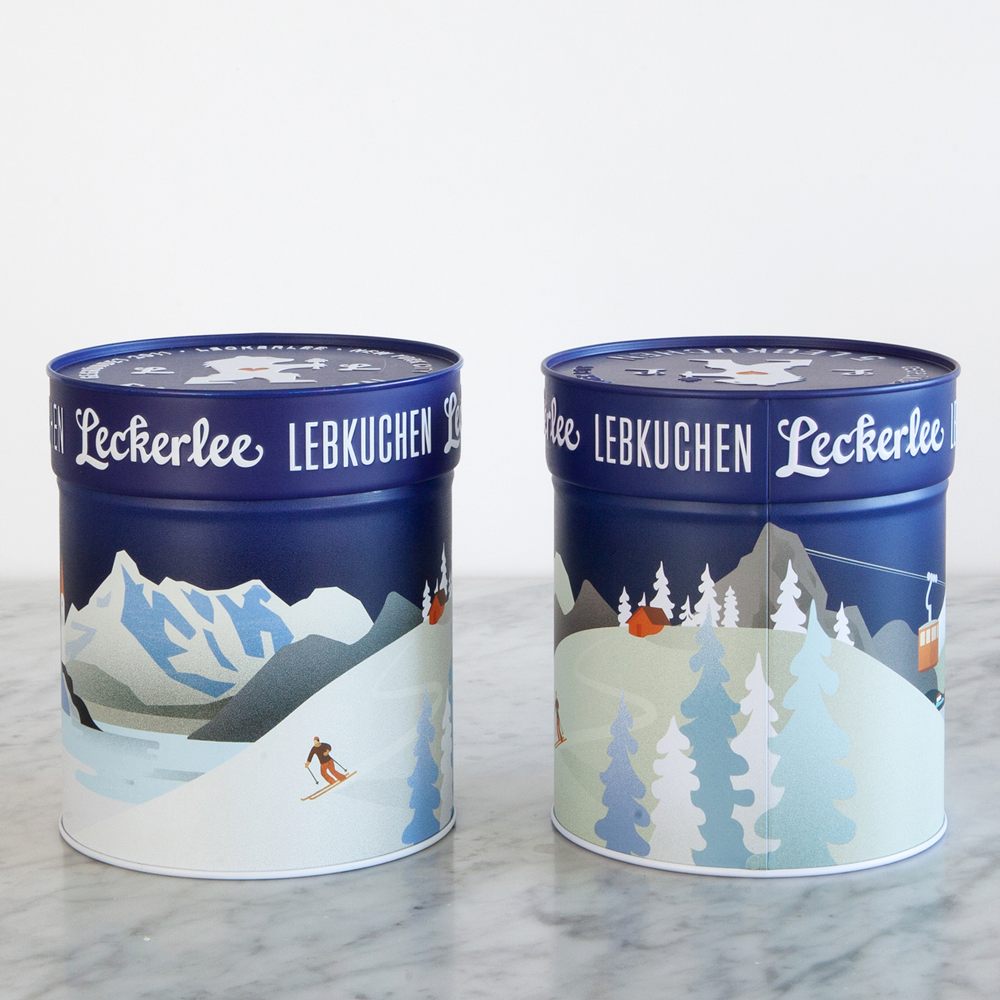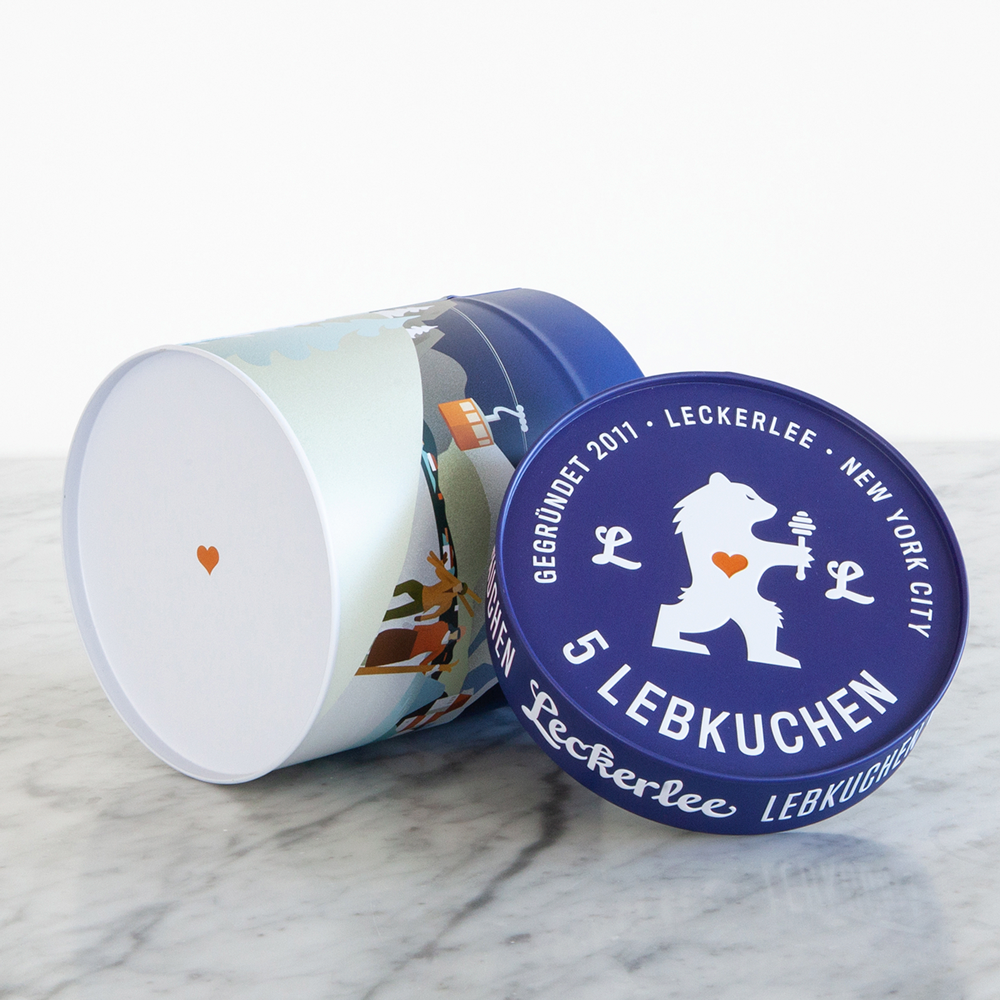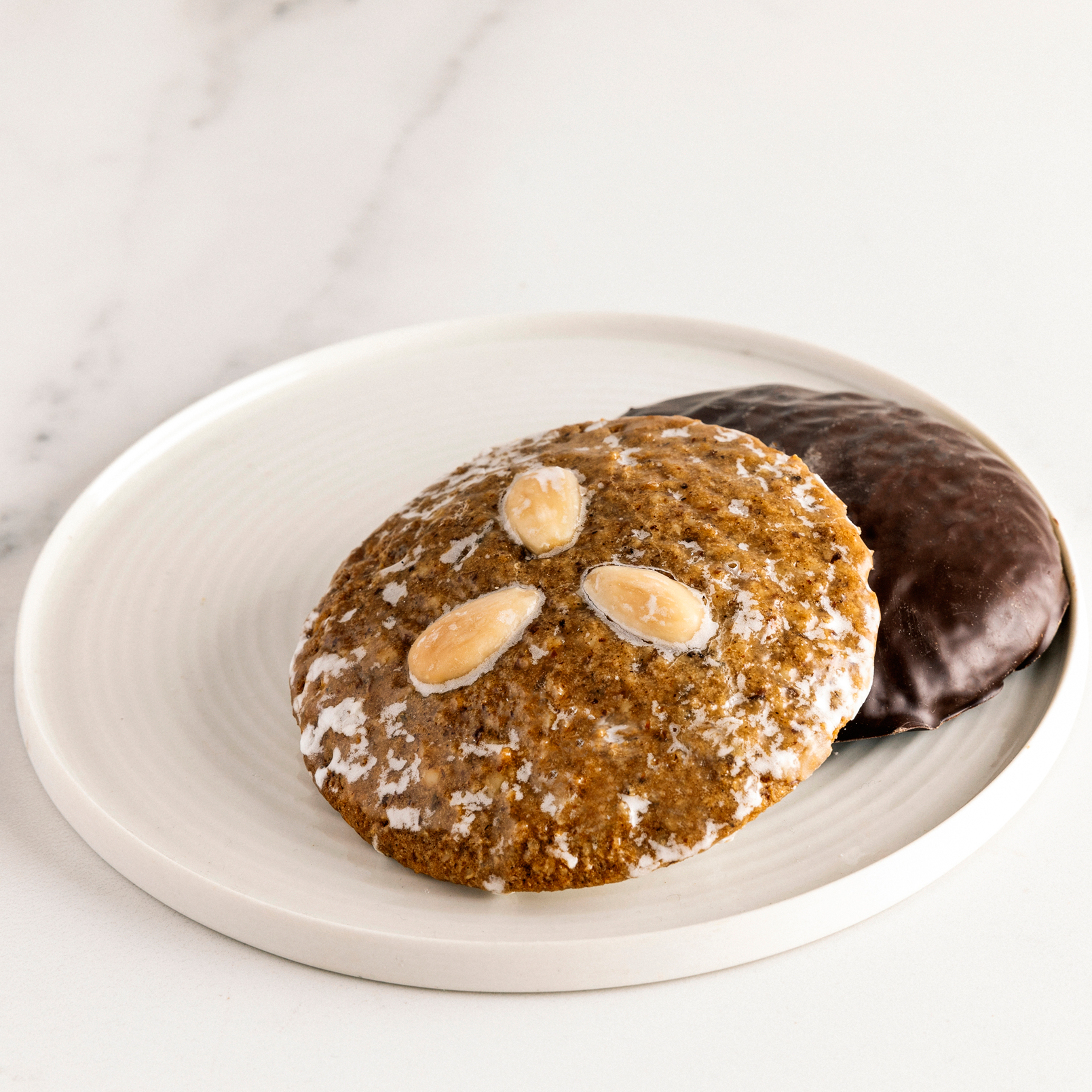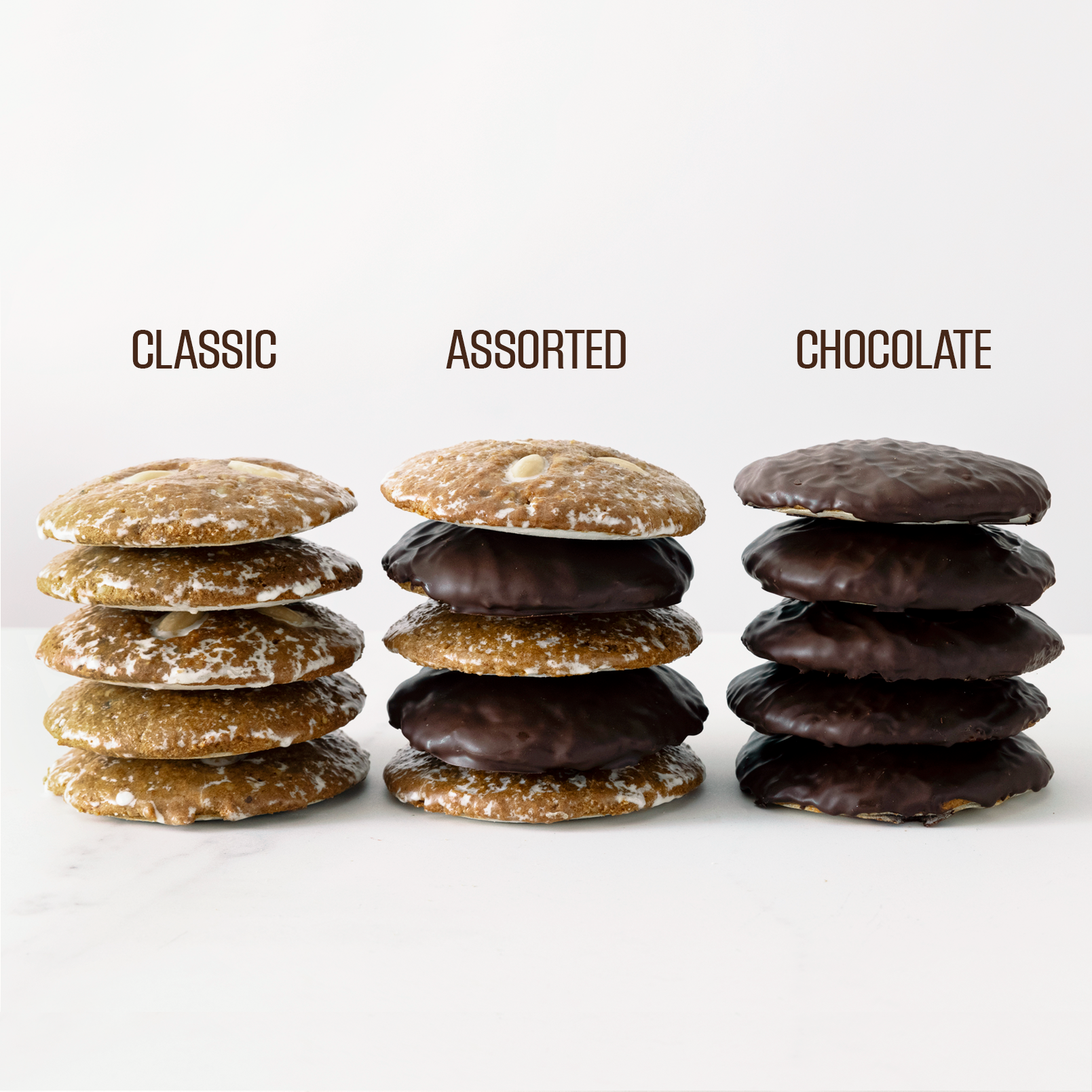 Inspired by vintage travel posters, our stunning 2018 Alpine Holiday tin transports you the majestic Alps, where everyday concerns vanish. Skiers enjoy the pristine slopes before retiring to a picturesque lakeside village, with the mighty Matterhorn standing guard.  
Contains 5 Nuremberg lebkuchen (1 lb) in your choice of Assorted (our most popular option), Classic, or Chocolate flavors.
Our tins are heavyweight and carefully embossed, imparting a high level of finish that feels distinctly from another era. Measures 4.63" in diameter & 5.25" high.
Almonds (blanched almond flour, almonds), dark chocolate* (unsweetened chocolate, sugar, cocoa butter, soy lecithin, natural vanilla flavor), sugar, hazelnut flour, egg whites (egg whites, guar gum), flour (unbleached hard wheat flour, malted barley flour, niacin, reduced iron, thiamin mononitrate, riboflavin, folic acid), honey, citron peel, orange peel, glucose-fructose syrup, spices, water, less than 1% of: corn starch, potato starch, sea salt, citric acid, sodium bicarbonate, monocalcium phosphate, natural flavor(s). *Chocolate variety only. CONTAINS: EGG, WHEAT, ALMOND, HAZELNUT, SOY.
** Reviews below reflect only this particular tin/packaging style. To view all 1,950+ lebkuchen reviews we've received to date, click here.
Absolutely delicious
Thoroughly enjoy these cookies. Like wine, there are many notes/flavours to these cookies. If you like spice and gingerbread, look no further than Leckerlee!
Echt gut!!!
Eine Freude für meine Geschmacksnerven und meinen Geist!
Delicious treat!
I ordered from Leckerlee for the first time this year. The lebkuchen were absolutely delicious! I placed a second order straight away!
Received as gift and liked it so much gave it to 3 more people
The tin with its iconic vintage ski resort print is perfect for a holiday gift - especially to friends who we ski with. The gingerbread is unique and delicious.
Delicious
I tracked these down after enjoying them at an NYC Christmas market a few years ago. Absolutely as delicious as I remember and so worth it. Grocery store versions are not even remotely comparable!