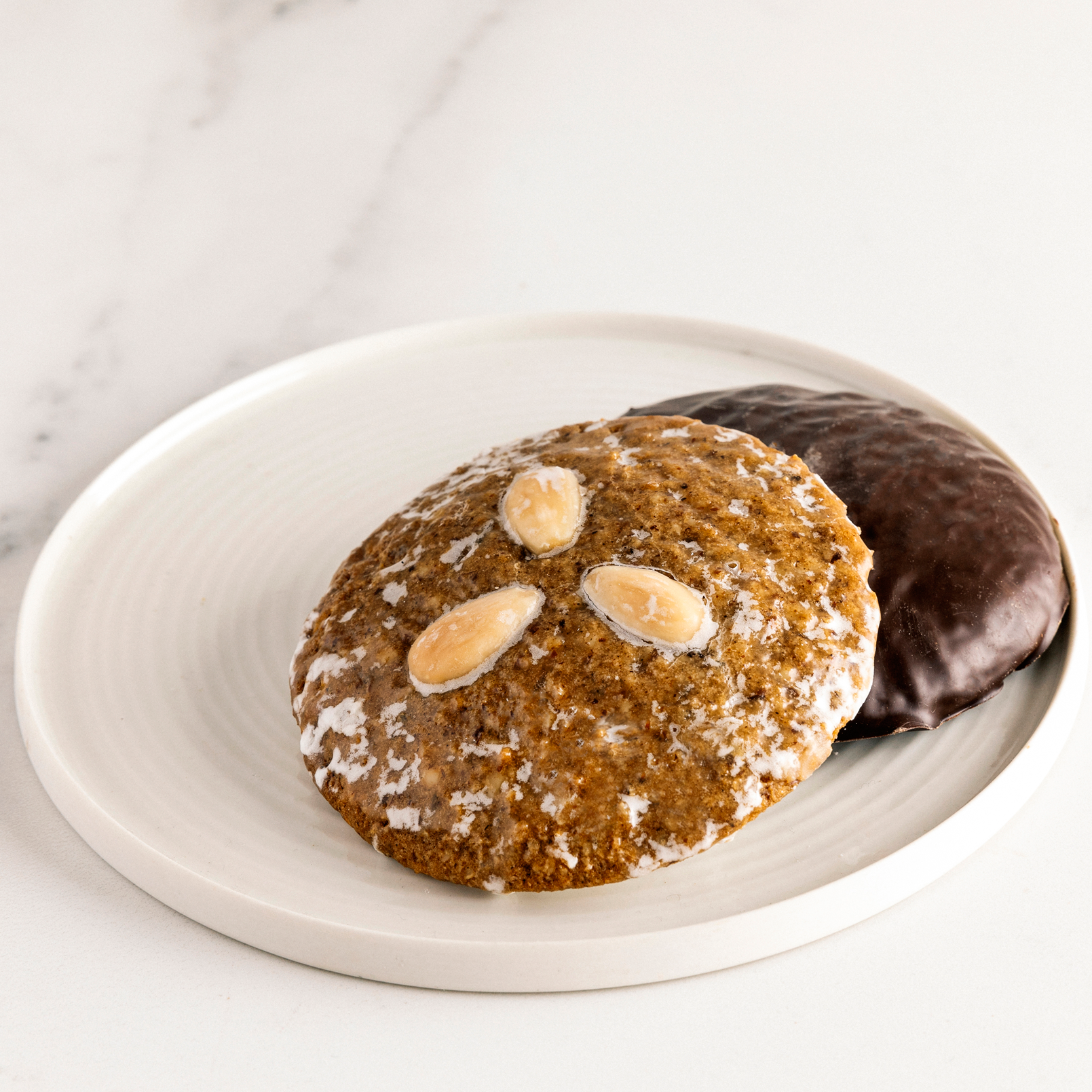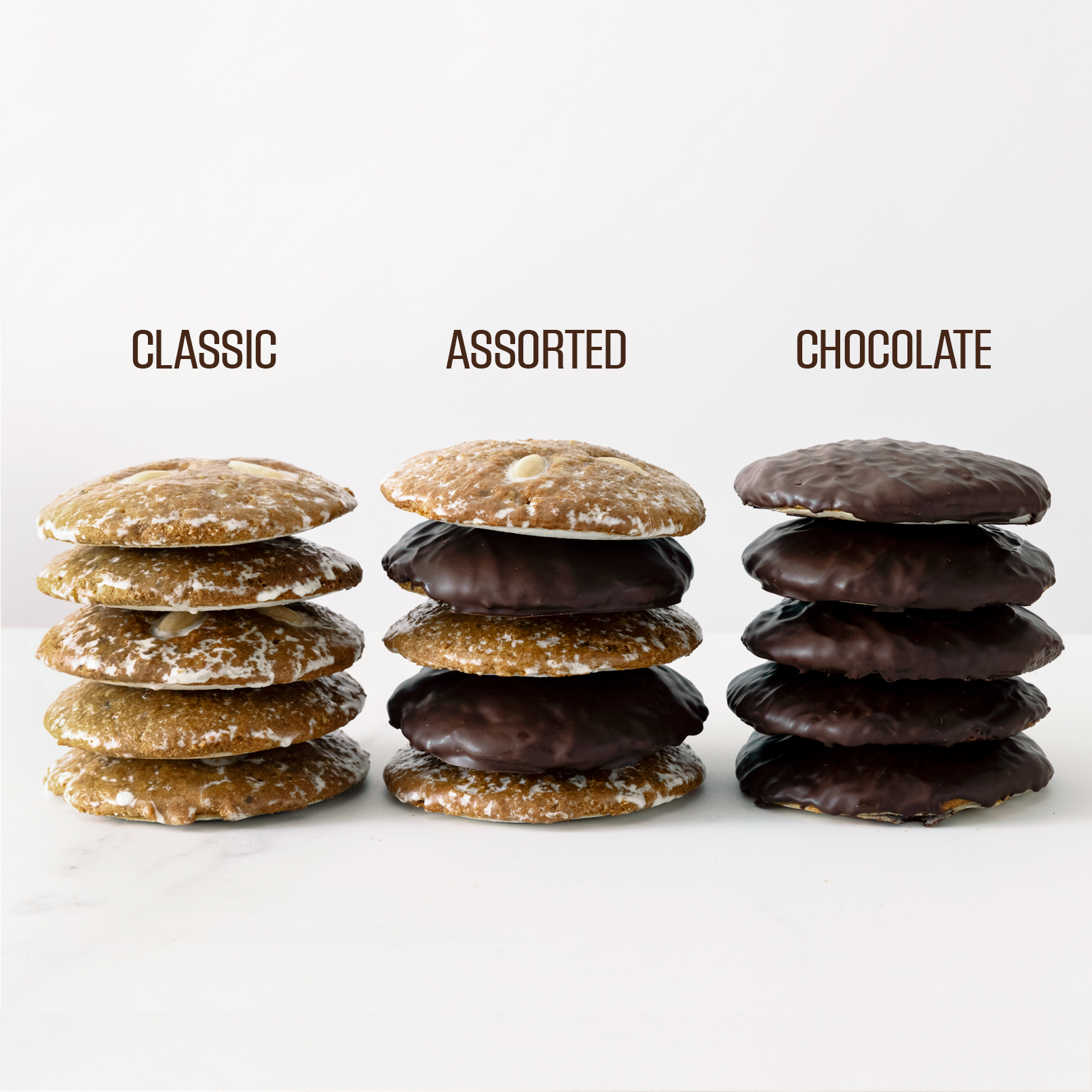 Straight from a storybook, complete with a dark violet sky, a frosted field, and snow-capped trees, this tin depicts an enchanting scene at a quaint village in the heart of winter. Curl up with a good tale on a dark winter's night as you enjoy some lebkuchen out of this nostalgic tin.
Contains 5 Nuremberg lebkuchen (1 lb) in your choice of Assorted (our most popular option), Classic, or Chocolate flavors.

Our tins are heavyweight and carefully embossed, imparting a high level of finish that feels distinctly from another era. Measures 4.63" in diameter & 5.25" high.
Almonds (blanched almond flour, almonds), dark chocolate* (unsweetened chocolate, sugar, cocoa butter, soy lecithin, natural vanilla flavor), sugar, hazelnut flour, egg whites (egg whites, guar gum), flour (unbleached hard wheat flour, malted barley flour, niacin, reduced iron, thiamin mononitrate, riboflavin, folic acid), honey, citron peel, orange peel, glucose-fructose syrup, spices, water, less than 1% of: corn starch, potato starch, sea salt, citric acid, sodium bicarbonate, monocalcium phosphate, natural flavor(s). *Chocolate variety only. CONTAINS: EGG, WHEAT, ALMOND, HAZELNUT, SOY.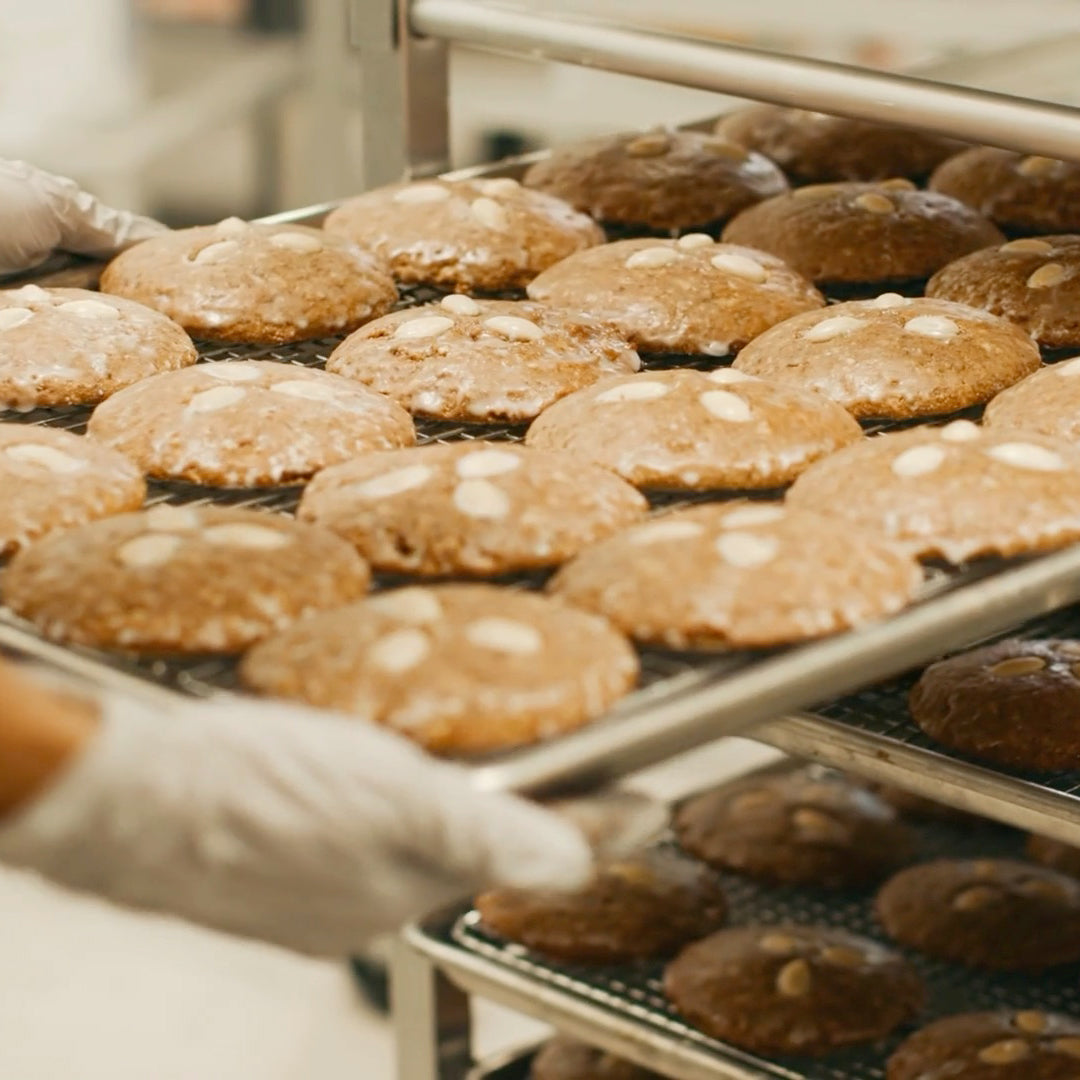 Made Fresh in Small Batches
The freshest lebkuchen you can buy in the States
Baked for you in Longmont, Colorado and shipped quickly
Our 13th season baking Nuremberg-style lebkuchen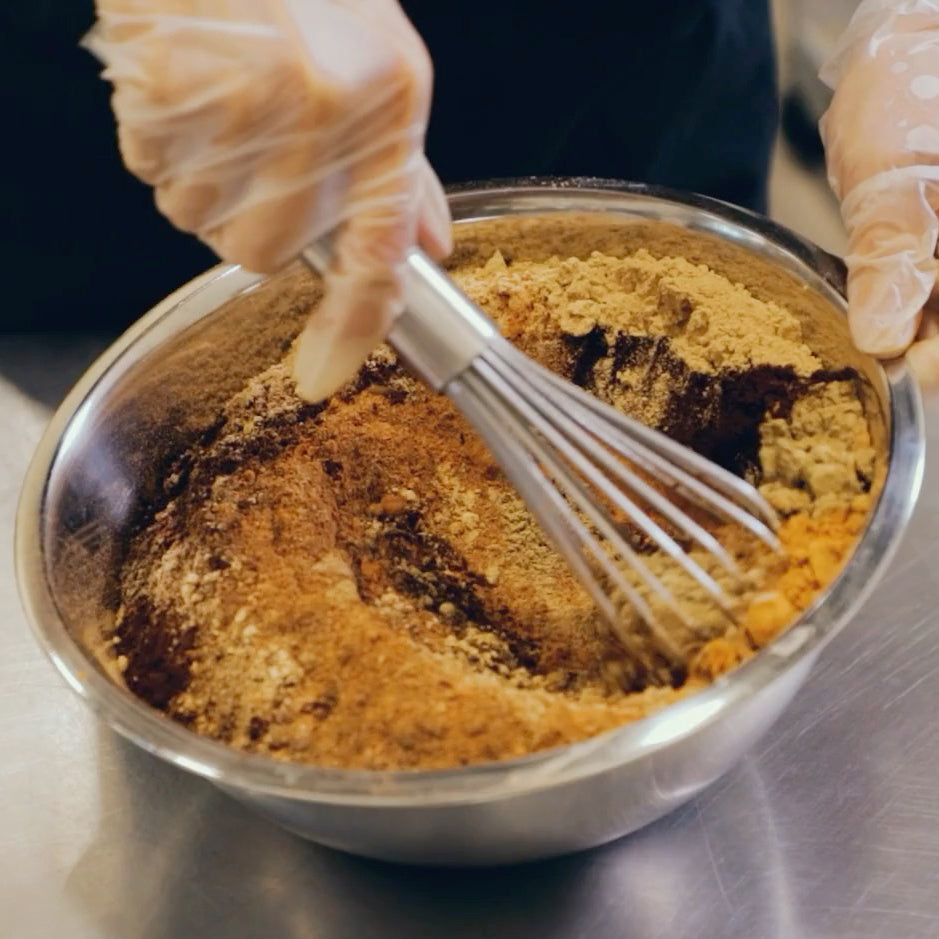 Quality Ingredients
40% almonds and hazelnuts
No artificial preservatives, flavors, or additives
Cold-ground spices (to preserve their aroma and flavor)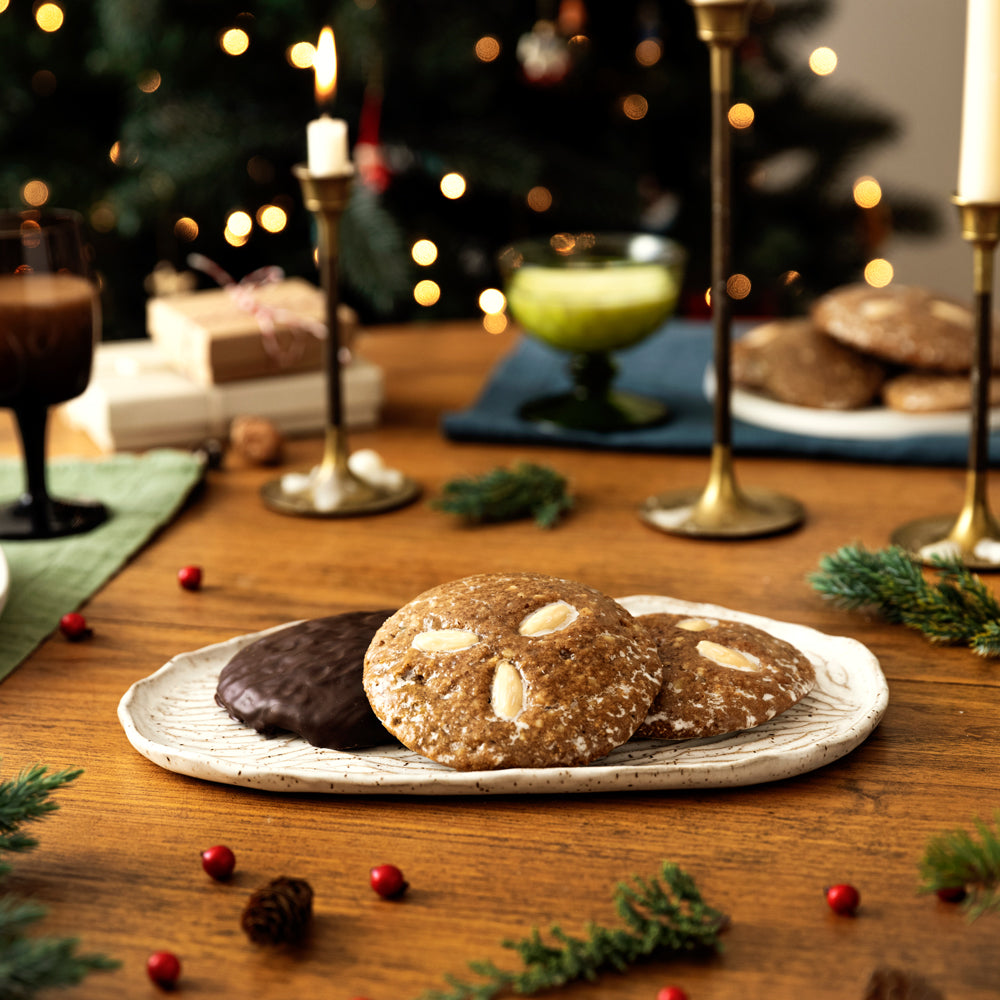 The Taste of the Holidays
Perfect cold-weather treat or festive addition to your holiday table
Distinctive holiday gift for friends, family, hosts, and colleagues
** Reviews below reflect only this particular tin/packaging style. To view all 2,000+ lebkuchen reviews we've received to date, click here.
Christmas Gifts
I purchased several tins of the mixed cookies. The tin was beautiful and perfect for gift giving as I am sure it will be repurposed once the cookies are gone! What a nice tradition having a new tin every year. Cannot provide a review of the cookies until after the gifts are opened and devoured on Dec. 25!
Happy Holidays,
Jennifer
Love the tin
We support small business owners. We love the tin!
A delicious Christmas tradition! So excited to see the tin designs every year and enjoy the Lebkuchen.
A love story
My husband and I have each been getting a tin of these delicious delights every year for the past five years! We hide them from each other! Yes, grown humans who love and respect each other and share the rest of the year, hide these cookies from one another… shamelessly, because they are that good! And they have been every single year! Year after year! These perfectly spiced darlings have become one of our favorite (and silliest) holiday traditions and the tins just make it over the top special sweet! Thank you! 🩷