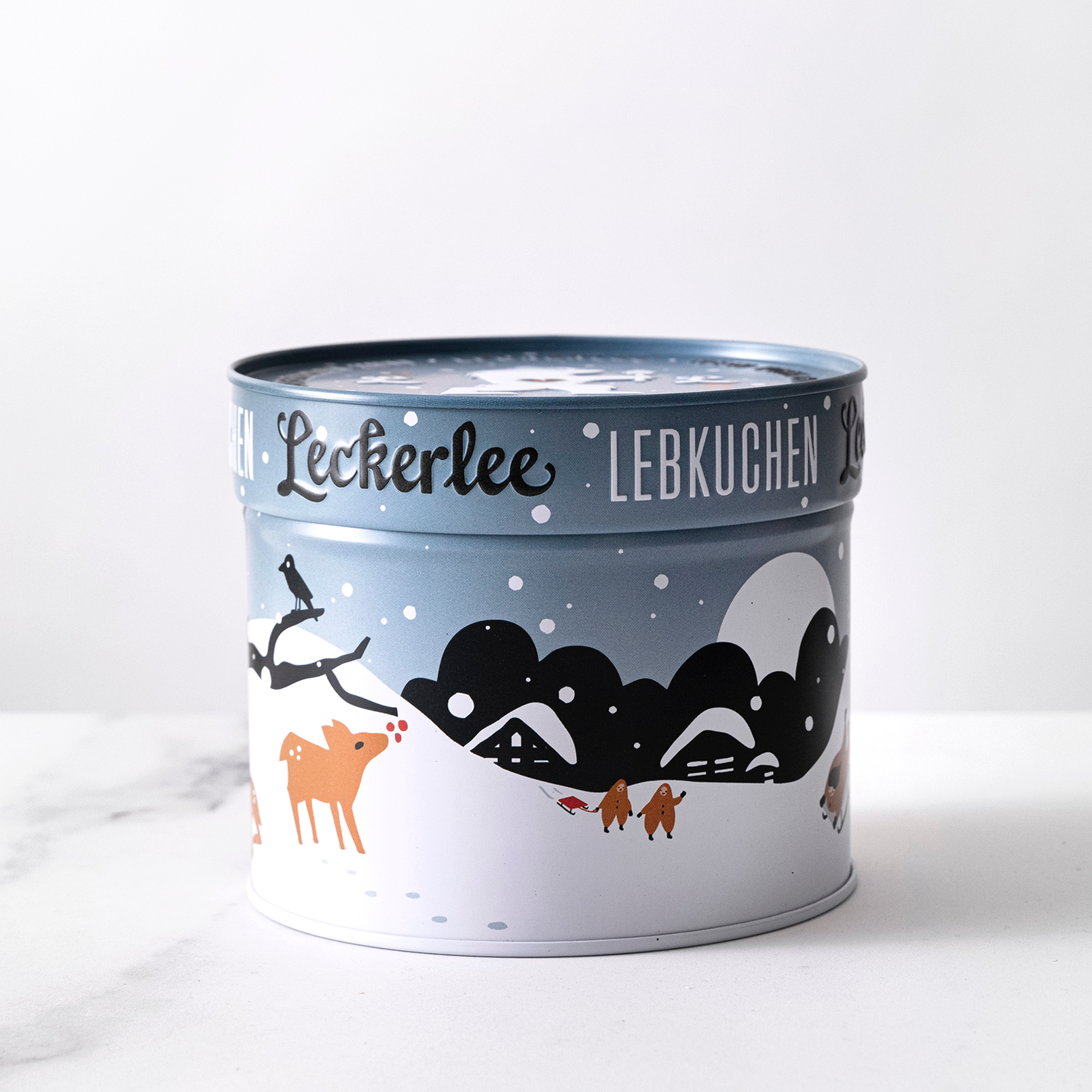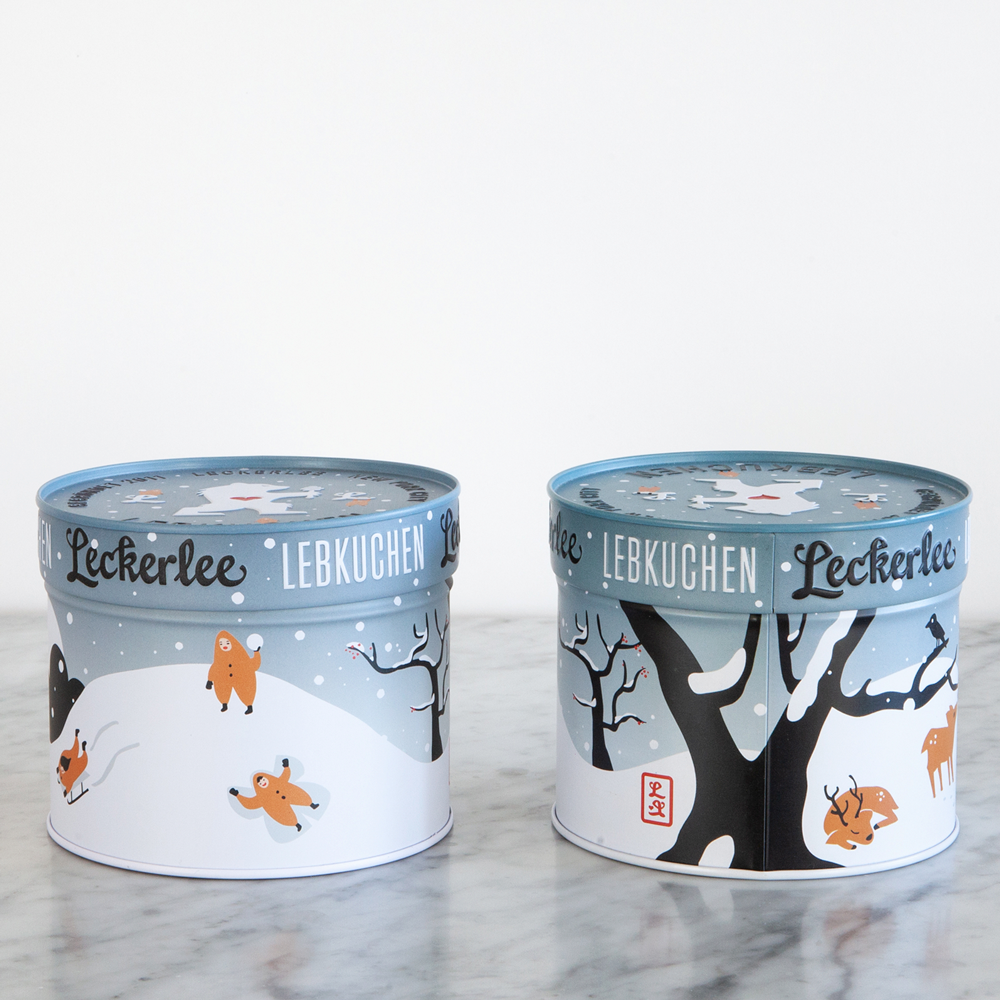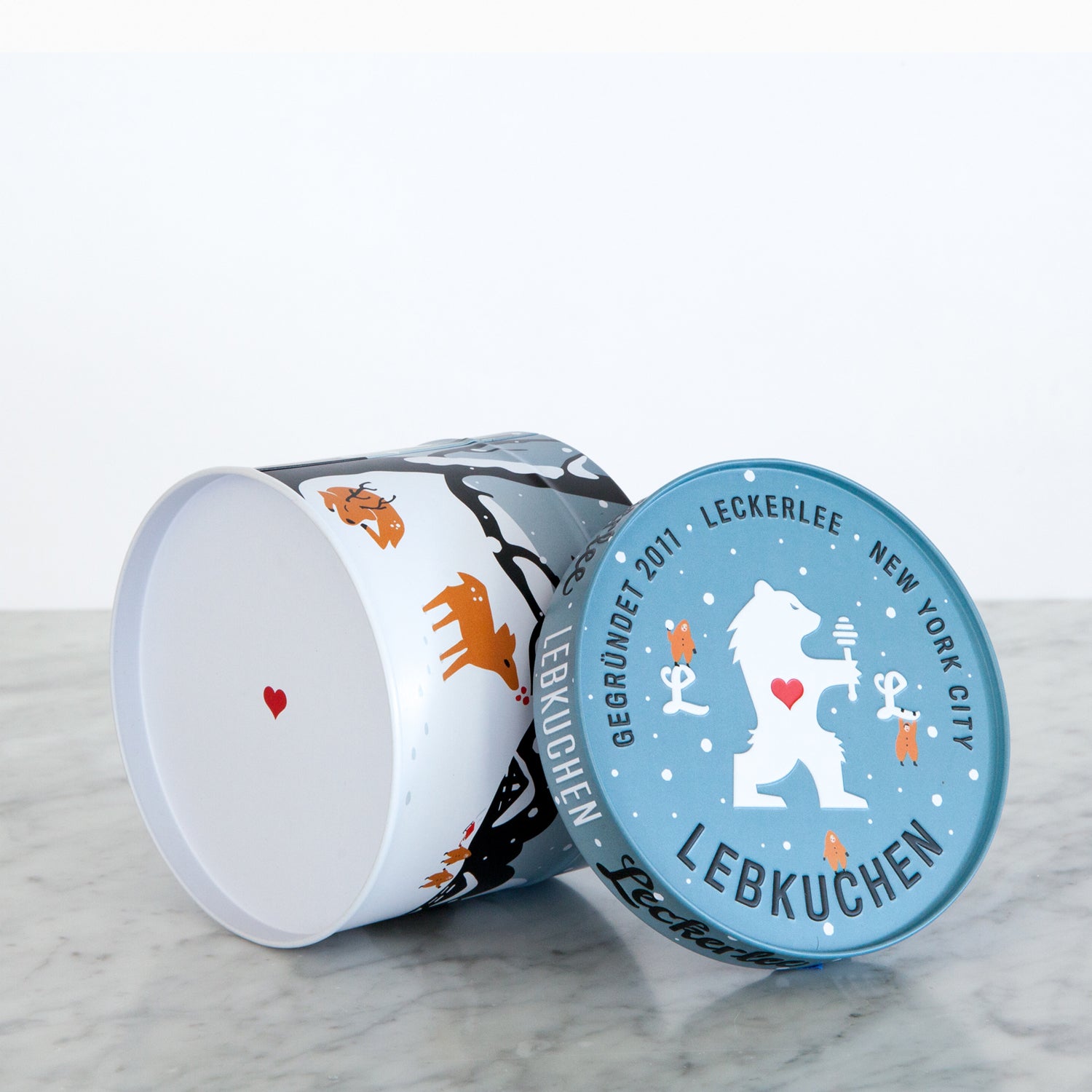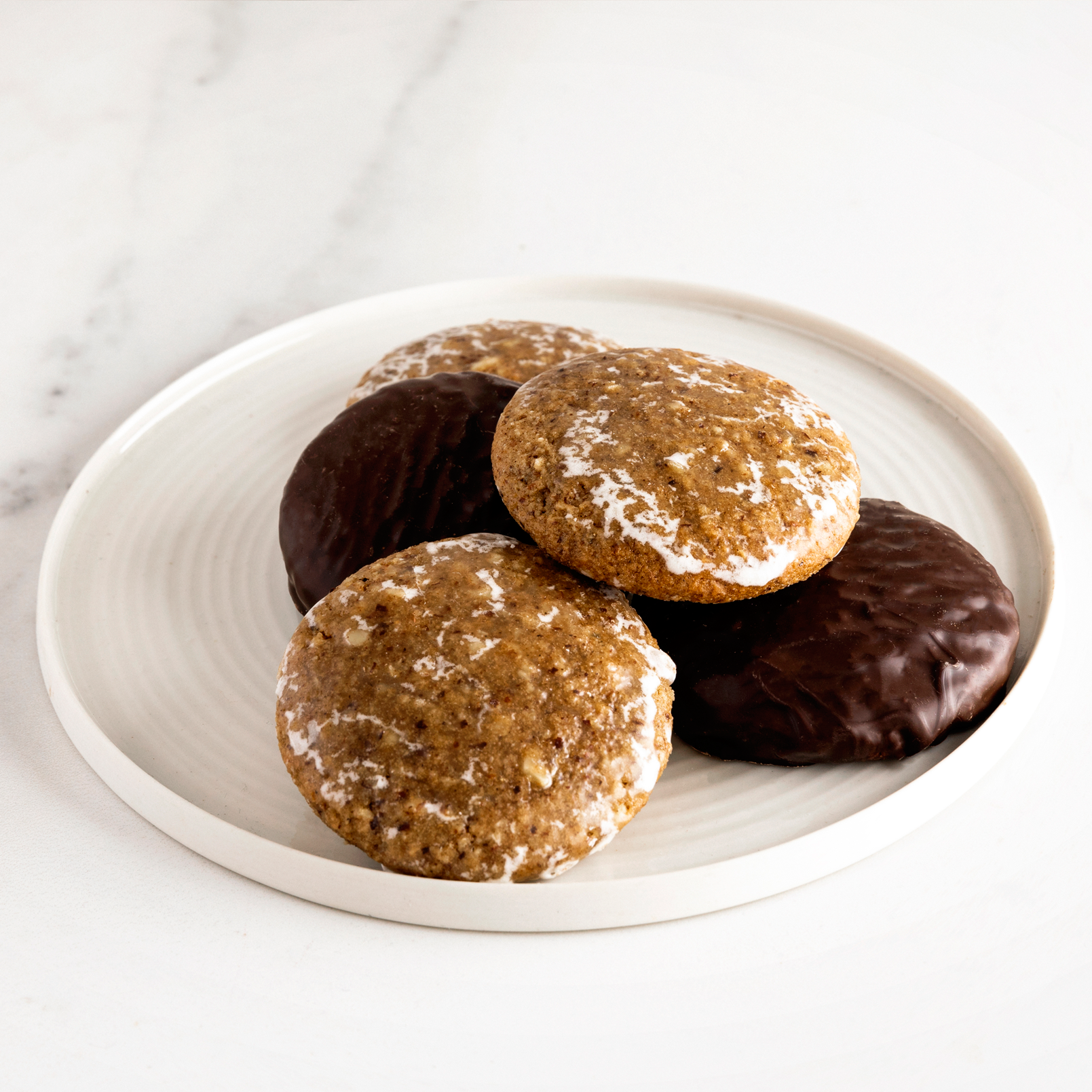 Having sold out several times since its introduction in 2017, the Snow Day tin is one of our most popular tins of all time. This tin features a charming winter scene of outdoor play at dusk, just after the first snowfall of the year. With a subtle nod to Japanese design, Snow Day depicts children in a wooded land sledding down mountains and making snow angels in between friendly snowball fights.
Contains 7 Nuremberg mini lebkuchen (6 minis if you order all Chocolate), in your choice of Assorted (our most popular option), Classic, or Chocolate flavors. Assorted contains 4 Classic and 3 Chocolate minis. Net weight 9.5 oz.
Our tins are heavyweight and carefully embossed, imparting a high level of finish that feels distinctly from another era. Measures 4.63" in diameter & 3.8" high.
Almonds (blanched almond flour, almonds), dark chocolate* (unsweetened chocolate, sugar, cocoa butter, soy lecithin, natural vanilla flavor), sugar, hazelnut flour, egg whites (egg whites, guar gum), flour (unbleached hard wheat flour, malted barley flour, niacin, reduced iron, thiamin mononitrate, riboflavin, folic acid), honey, citron peel, orange peel, glucose-fructose syrup, spices, water, less than 1% of: corn starch, potato starch, sea salt, citric acid, sodium bicarbonate, monocalcium phosphate, natural flavor(s). *Chocolate variety only. CONTAINS: EGG, WHEAT, ALMOND, HAZELNUT, SOY.
** Reviews below reflect only this particular tin/packaging style. To view all 1,950+ lebkuchen reviews we've received to date, click here.
Delicious
I loved receiving my cookies in the beautiful snow day tin! They are worth waiting for!
OMG. So much better than the imports from Germany! All the right ingredients and spices but so nice and moist!
Pre-Order Email Should Have Gone Out Early
Ordered the new season tins as soon as they came out. Was monitoring the Leckerlee site every day to make sure I didn't miss out. The day after I placed my order the 15% coupon was sent out on the Leckerlee email bang list....This should have gone out BEFORE the pre-order Christmas sale started.
Excellent lebkuchens! Awesome customer service!
Excellent customer service! Thank you for accommodating SJSU with their order. The faculty were in love with the lebkuchen.