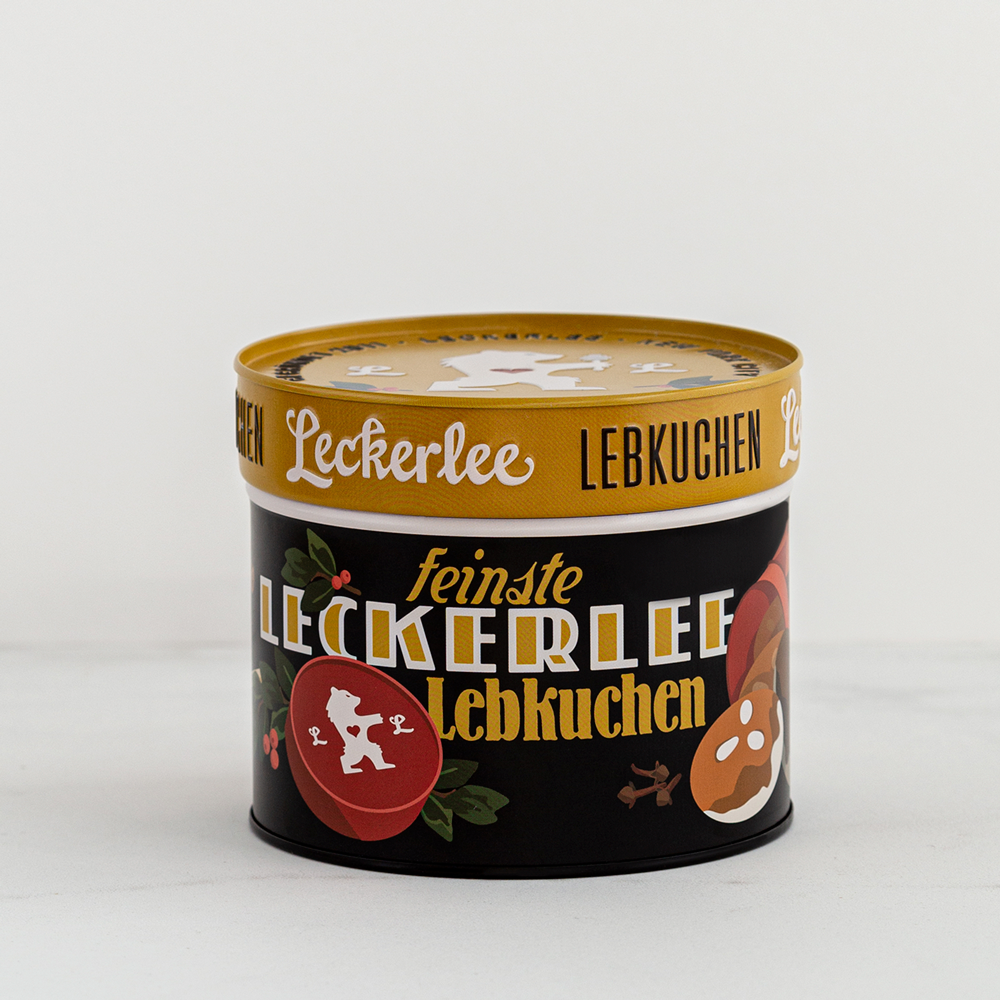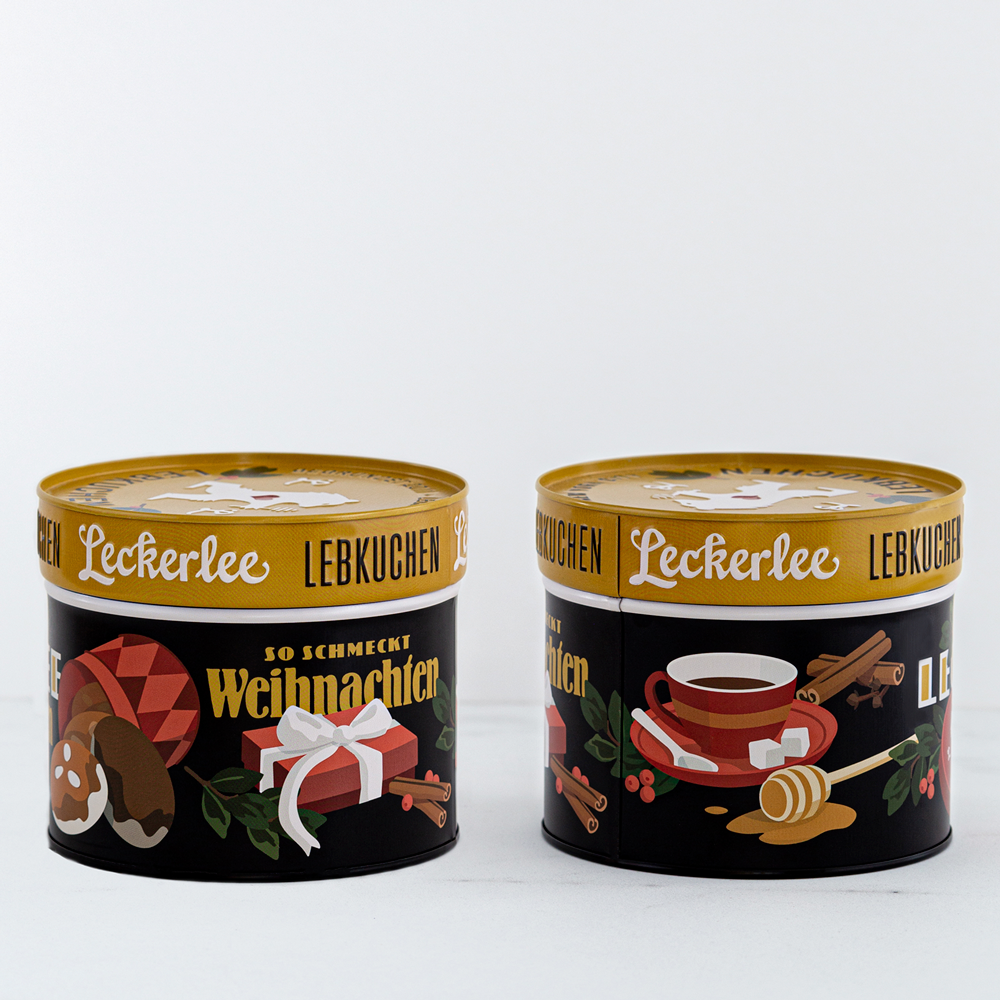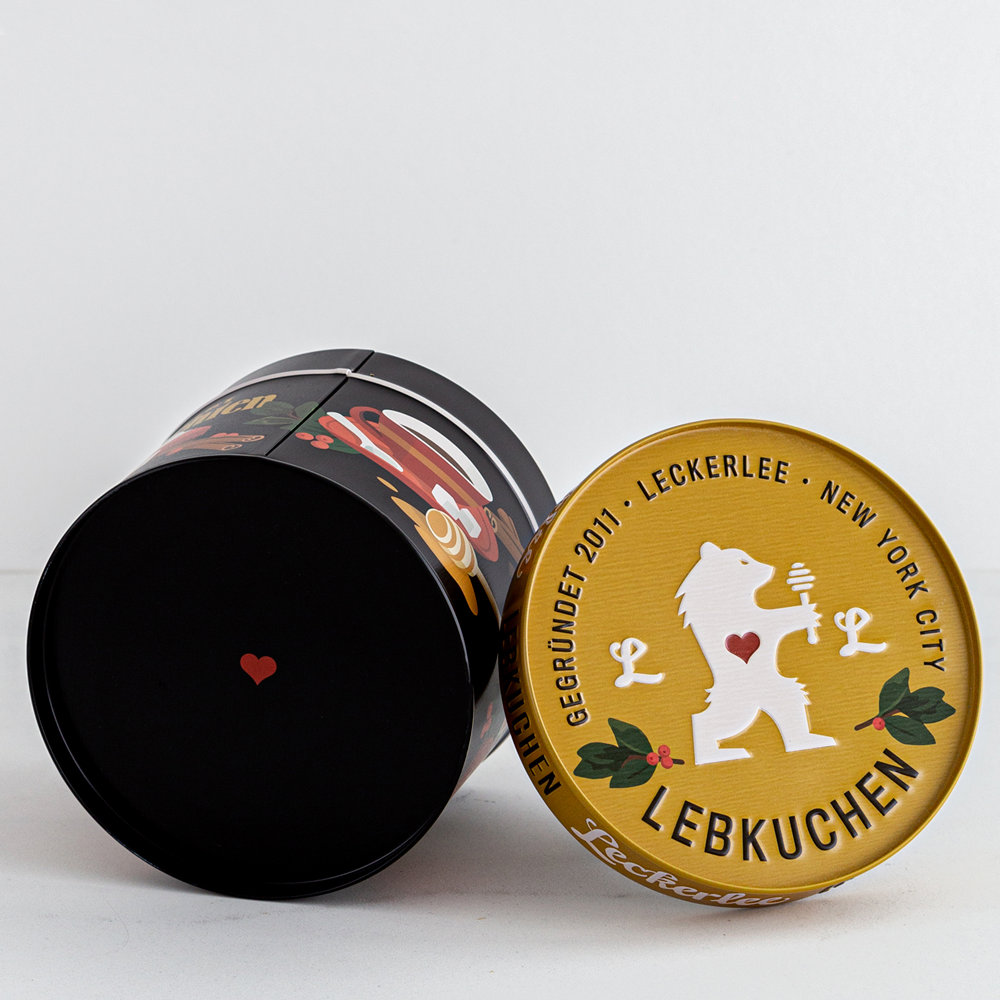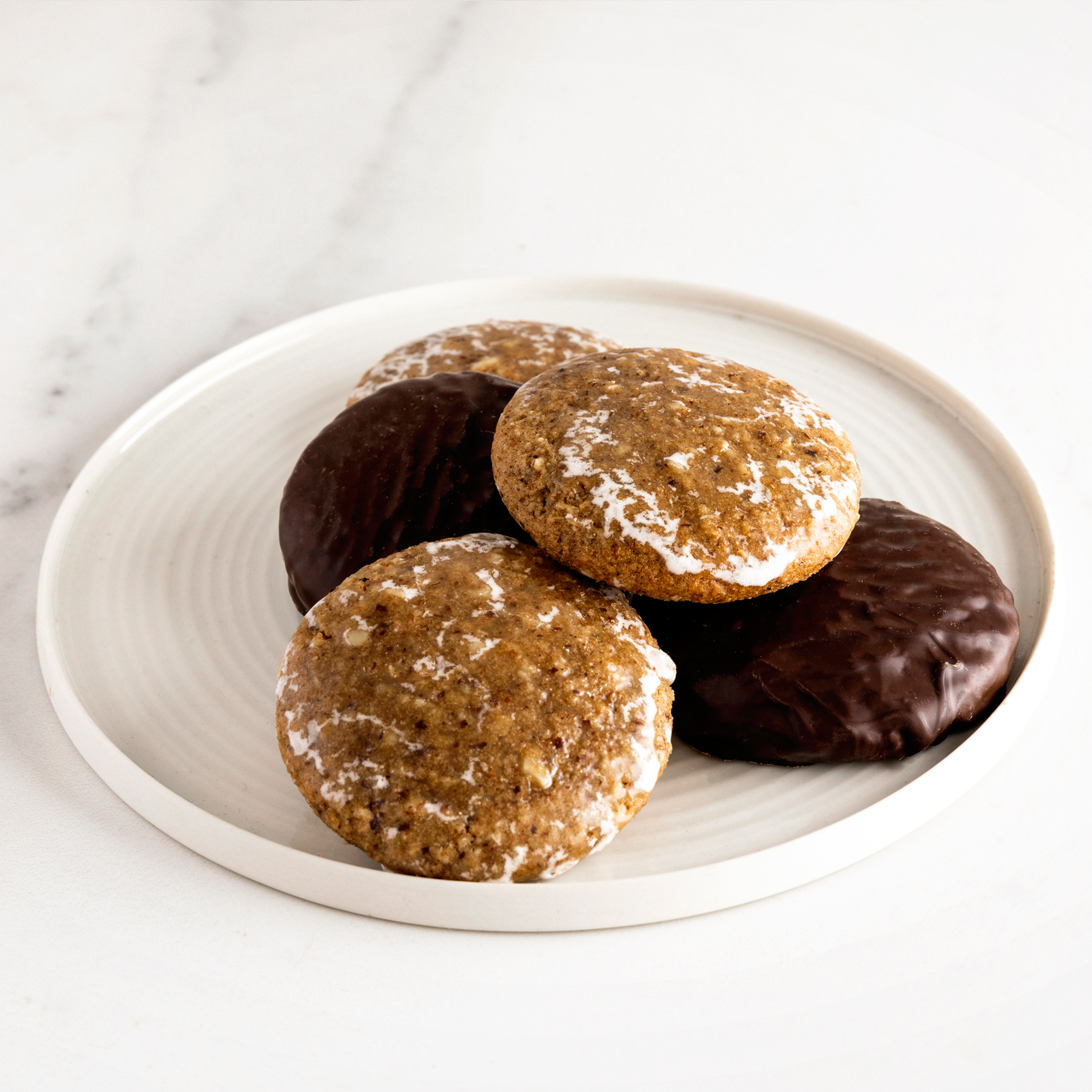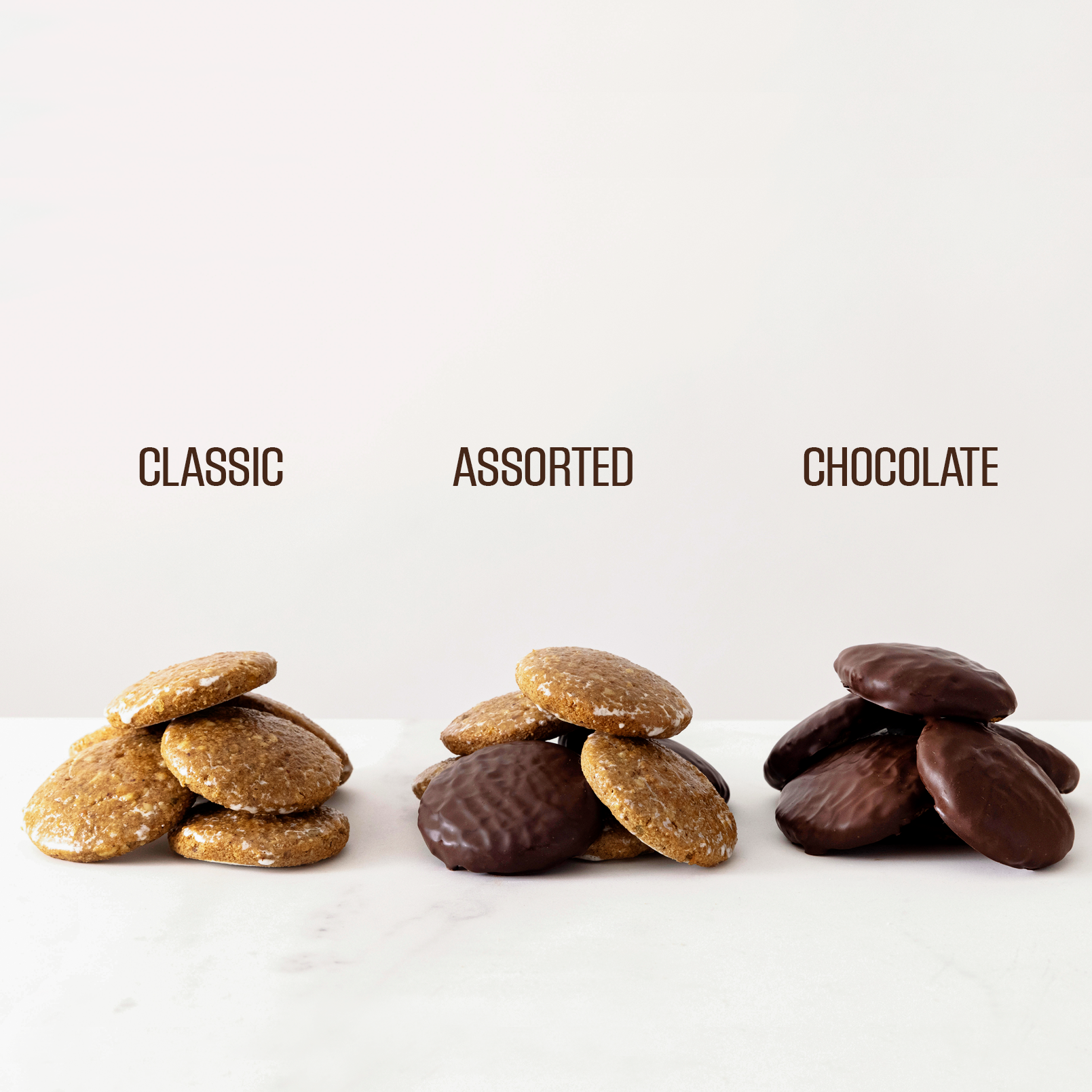 Our Vintage Ad tin is a bold, vibrant (and playfully meta) take on German advertising posters from the first half of the 20th century. Known as Sachplakat, or Object Posters, these ads featured bold lettering paired with a simple rendering of the product. This is our own Sachplakat, showcasing finest Leckerlee Lebkuchen...so schmeckt Weihnachten ("that's how Christmas tastes")! 
Contains 7 Nuremberg mini lebkuchen (6 minis if you order all Chocolate), in your choice of Assorted (our most popular option), Classic, or Chocolate flavors. Assorted contains 4 Classic and 3 Chocolate minis. Net weight 9.5 oz.
Our tins are heavyweight and carefully embossed, imparting a high level of finish that feels distinctly from another era. Measures 4.63" in diameter & 3.8" high.
Almonds (blanched almond flour, almonds), dark chocolate* (unsweetened chocolate, sugar, cocoa butter, soy lecithin, natural vanilla flavor), sugar, hazelnut flour, egg whites (egg whites, guar gum), flour (unbleached hard wheat flour, malted barley flour, niacin, reduced iron, thiamin mononitrate, riboflavin, folic acid), honey, citron peel, orange peel, glucose-fructose syrup, spices, water, less than 1% of: corn starch, potato starch, sea salt, citric acid, sodium bicarbonate, monocalcium phosphate, natural flavor(s). *Chocolate variety only. CONTAINS: EGG, WHEAT, ALMOND, HAZELNUT, SOY.
** Reviews below reflect only this particular tin/packaging style. To view all 1,950+ lebkuchen reviews we've received to date, click here.
Extraordinary in every way!
What wonderful dumb luck to have discovered this extraordinary Lebkuchen, which in its authenticity is as much a homage to a long-lost world as it is an irresistible delicacy. Sounds like hyperbole, I know, but Leckerlee's founder Sandy Lee must be some kind of genius to have pulled this off. Surely her dedication to perfection is off the charts. This, from a guy who seldom, if ever, answers feedback requests.
Taste of Childhood
These are wonderful cookies and they remind me so much of my German heritage. Cookie tin is a treasure and the cookies came quickly.
Amazing
I'm a Chef/owner and though I'm not snobby…. I know really good quality food. And when I find it … I'm over the moon! Well guess where I am… I'm over the moon and back on Earth. So friggin delicious!!