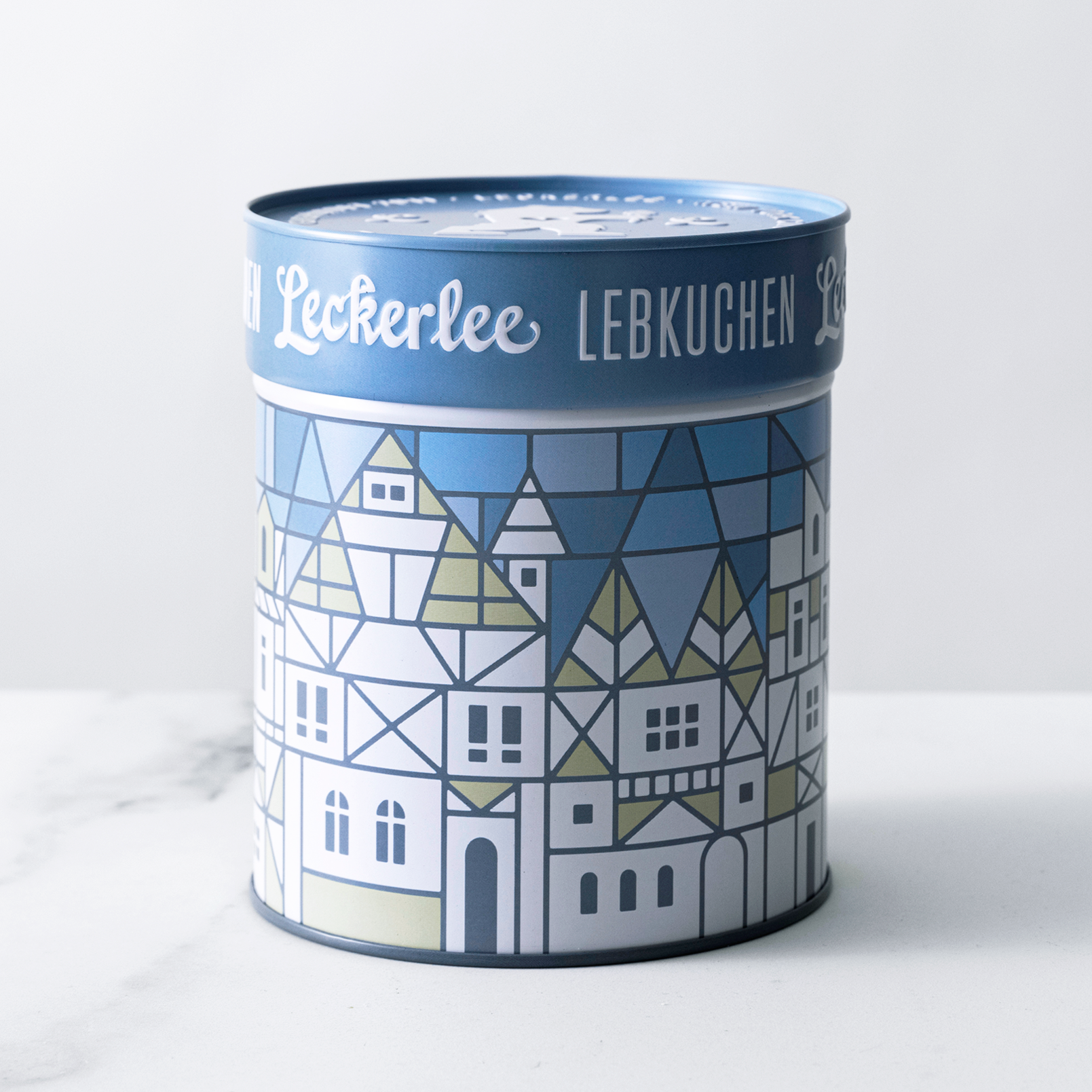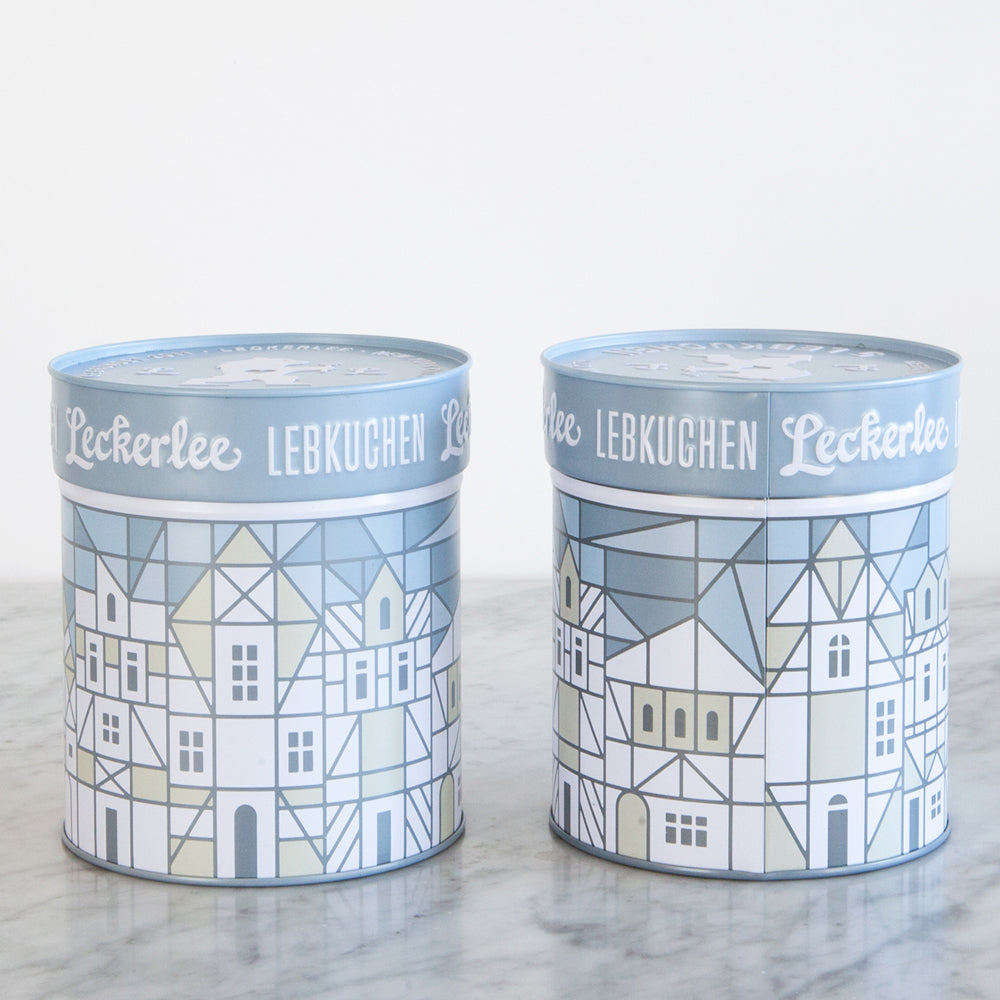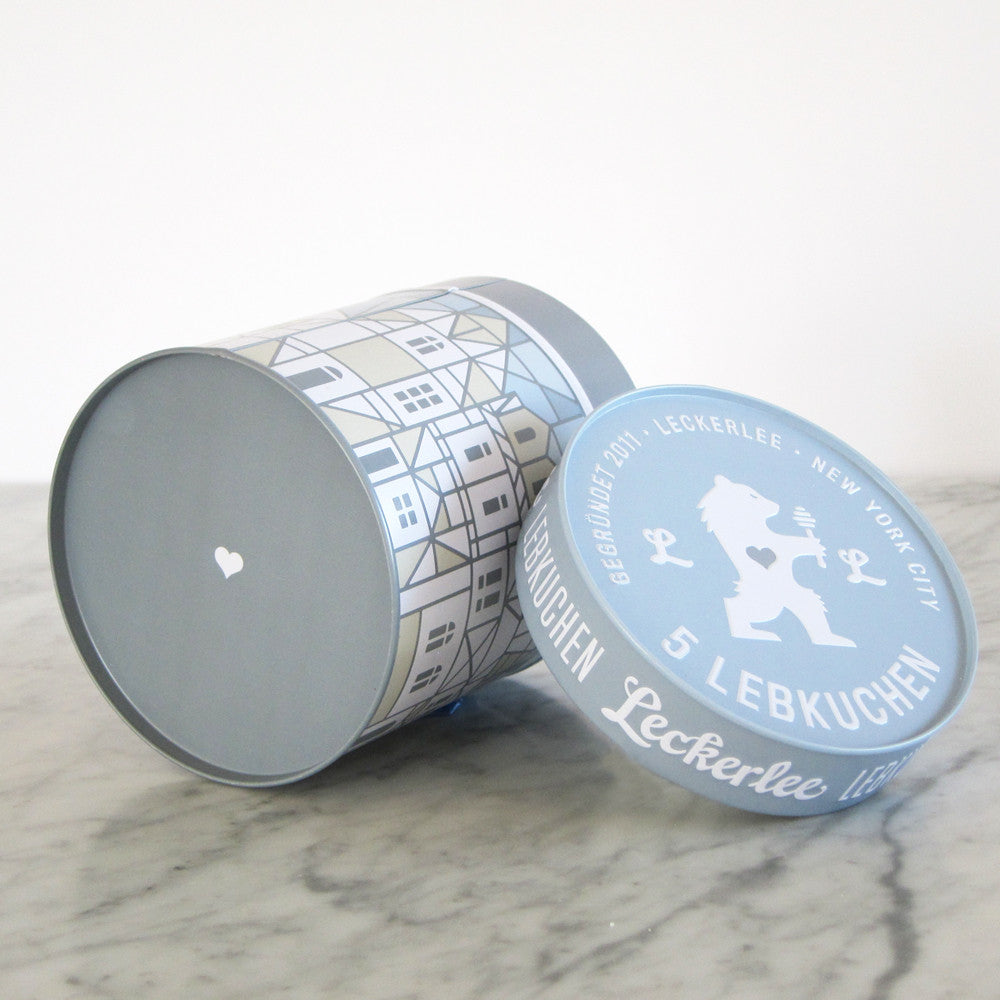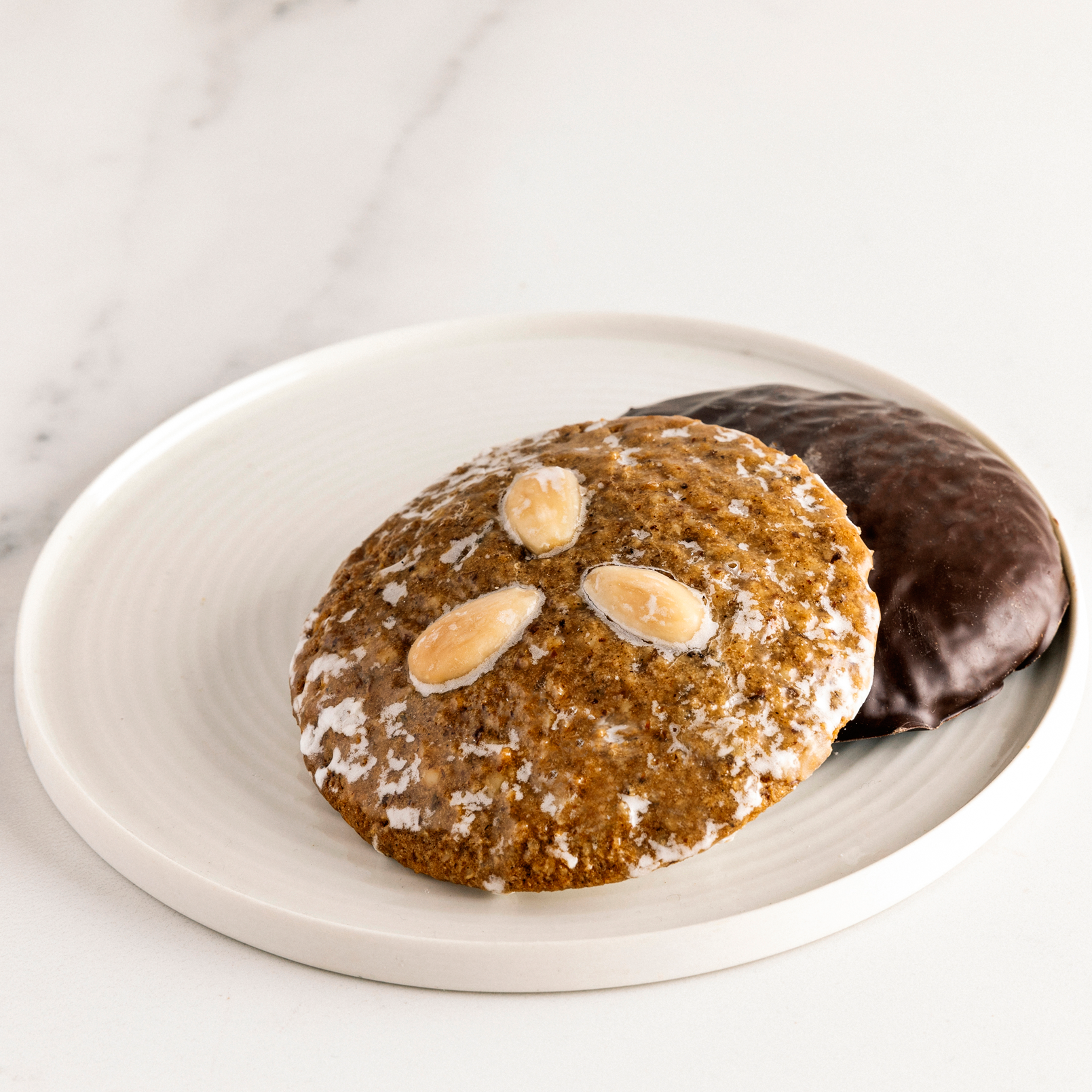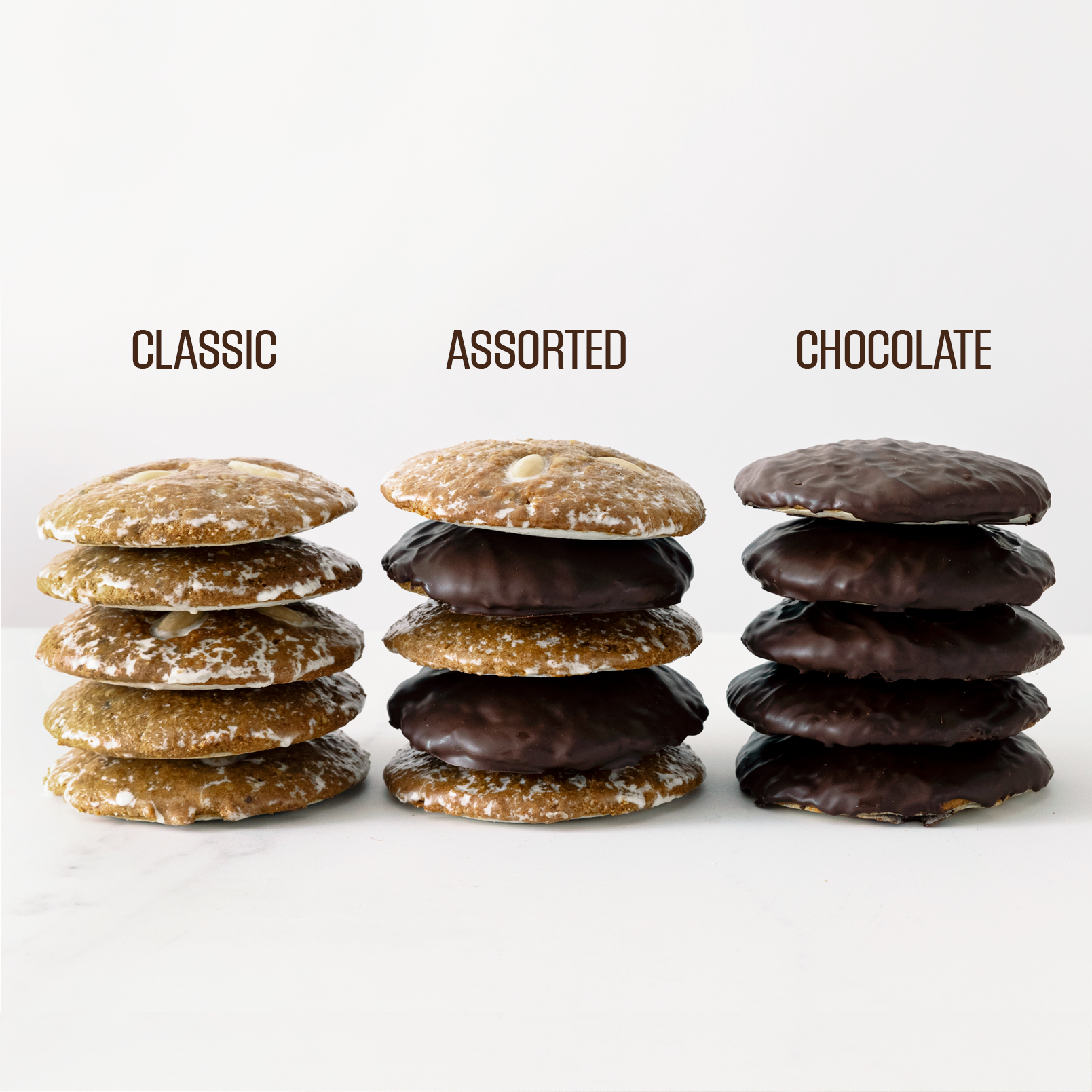 This signature design features a series of German timber-framed houses rendered in an eye-catching stained glass motif, a combination of German tradition with a modern touch that is quintessentially Leckerlee.
Contains 5 Nuremberg lebkuchen (1 lb) in your choice of Assorted (our most popular option), Classic, or Chocolate flavors.
Our tins are heavyweight and carefully embossed, imparting a high level of finish that feels distinctly from another era. Measures 4.63" in diameter & 5.25" high.
Almonds (blanched almond flour, almonds), dark chocolate* (unsweetened chocolate, sugar, cocoa butter, soy lecithin, natural vanilla flavor), sugar, hazelnut flour, egg whites (egg whites, guar gum), flour (unbleached hard wheat flour, malted barley flour, niacin, reduced iron, thiamin mononitrate, riboflavin, folic acid), honey, citron peel, orange peel, glucose-fructose syrup, spices, water, less than 1% of: corn starch, potato starch, sea salt, citric acid, sodium bicarbonate, monocalcium phosphate, natural flavor(s). *Chocolate variety only. CONTAINS: EGG, WHEAT, ALMOND, HAZELNUT, SOY.
** Reviews below reflect only this particular tin/packaging style. To view all 1,950+ lebkuchen reviews we've received to date, click here.
Amazingly delicious and beautiful keepsake tin! Can't wait to order again!
Delicious and Authentic
As a newbie to lebkuchen, I was delightfully surprised at this delicious German treat. I am definitely a believer - it will take its place among our holiday traditions.
And my German-born brother in law approved of its authenticity and deliciousness, by not sharing his pieces!
Enjoyed by recipients! Thanks
Three orders this year!
So, last year I bought one tin of Leckerlee and this year I bought five, giving away several as gifts. In this season of cloyingly sweet treats, Leckerlee gingerbread is a nice break - sweet but not TOO sweet and with a taste of the Old Country. The tins are all worthy of keeping to store treasures and trinkets.
Will I order again? Absolutely!
Great Product!
The gingerbread was excellent. Order was packaged well and shipped very timely.
Highly recommend the lebkuchen.